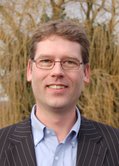 Corporate Dashboards and Scorecards
---
Understand, implement and automate (balanced) scorecards and dashboards
12 December 2007 (14-21)
Location:
Sofitel Diegem
(Diegem near Brussels (Belgium))
Presented
in English
by
Price:
540 EUR
(excl. 21% VAT)
AGENDA »
SPEAKERS » This event is history, please check out the List of Upcoming Seminars, or send us an email
Check out our related in-house workshops:
Why do we organize this seminar ?
Originally published in 1992, Robert S. Kaplan and David P. Norton introduced the Balanced Scorecard as a way to measure how companies are meeting their objectives and implementing their strategy. Both the Balanced Scorecard methodology and how companies nowadays start to define, implement and automate so called KPIs (Key Performance Indicators), scorecards and dashboards, have changed a lot over time.
This seminar focuses on explaining the concepts of Scorecards & Dashboards, their complementarities and differences, the use of metrics & KPIs, how to automate Scorecard & Dashboards, the importance of linking this to existing business intelligence & data warehousing architecture and the vendors offering solutions in this area. This seminar explains in-depth what the Balanced Scorecard is all about and how it has evolved over time.
What questions will be answered?
What are Scorecards & Dashboards ?
What methodologies exist to structure management information ?
How to develop and use the correct KPIs to ensure that all of an organization's resources and efforts are focused on achieving its business strategy ?
Why is integration with a data warehousing architecture important ?
What are the drivers for the current interest in Scorecarding & Dashboarding ?
What are typical functionalities that I can expect to find in Scorecarding solutions ?
What are the key software players in this space and how should I select the right solution for my organisation ?
Who should attend this seminar ?
Related seminar:
This seminar is part of a 2-day series by Stijn Vermeulen but can be followed separately. The Corporate Performance Management seminar, December 10th, will give you an overview of BI and CPM first.

You can register for both workshops with a discount.
This seminar targets anyone who wants to better understand or prepares to implement KPIs, (balanced) scorecards or dashboards. It also is an ideal program for Business Intelligence / Data Warehousing Project managers who work on their longer term BI roadmaps, in which Scorecarding & Dashboarding increasingly will need to finds its place. It helps Business Intelligence professionals to avoid that scorecard & dashboard initiatives are started without integrating them in the BI & DW Architecture:
Business Intelligence & Data warehousing project leaders, professionals and team members
Financial/Business Directors & Analysts, Financial Controllers
ICT managers / CIOs
Balanced Scorecard project leaders
Quality managers
Business, technical or sales consultants working in the domains of Business Intelligence, Data Warehousing and Performance Management

AGENDA »
SPEAKERS »
Questions about this ? Interested but you can't attend ? Send us an email !