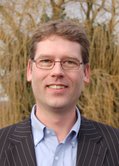 (Balanced) Scorecards en Dashboards
---
Concepten, implementatie en automatisering van (Balanced) Scorecards en Dashboards
13 March 2008 (14-21)
Location:
Pullman Diegem
(Diegem)
Gepresenteerd
in het Nederlands
door
Prijs:
590 EUR
(excl. 21% BTW)
AGENDA »
SPREKERS »
Alle events vóór 1 MEI worden uitgesteld, events na 1 MEI staan nog steeds ingepland. Echter, indien we ook deze events zouden moeten uitstellen vanwege corona, kunt u uw deelname herbevestigen voor een volgend event. This event is history, please check out the List of Upcoming Seminars, or send us an email
Check out our related open workshops:
Check out our related in-house workshops:
Leerobjectieven:
Waarom dit seminar ?
In de meeste ondernemingen bestaat vandaag een mature data warehousing & business intelligence omgeving, die zich echter meestal beperkt tot klassieke (ad hoc) rapportering & analyse (multidimensioneel/OLAP). Deze omgeving vormt nochtans de ideale basis voor het verder uitbouwen van een Scorecarding en/of Dashboarding laag, een concept dat volgens leidende analysten als Gartner en Forrester momenteel aan maturiteit wint. Anderzijds leeft bij veel business managers de roep voor een betere opvolging van de implementatie van strategie en doelstellingen. Dit soort projecten gebeuren best niet los van een business intelligence onderbouw.
Dit seminar gaat in op de concepten, implementatie en automatisering van Scorecards en Dashboards in de context van Business Intelligence (BI). Tevens wordt ingegaan op de rol van Scorecards & Dashboards in de context van het samenvloeien van klassieke business intelligence technologieën met Corporate Performance Management in een bredere context van Performance Management (PM).
Binnen dit soort (C)PM- projecten wordt typisch ook aandacht besteed aan een onderliggende methodologie. Voor scorecarding wordt als voorbeeld ingegaan op de Balanced Scorecard, voor dashboarding op Six Sigma.
De Balanced Scorecard wordt uitgebreid belicht in de context van automatisering. De Balanced Scorecard, een boek gepubliceerd in 1992 door Robert S. Kaplan en David P. Norton, werd geïntroduceerd als een nieuwe manier om te meten hoe de onderneming erin slaagt zijn objectieven en strategie te implementeren. Het seminarie gaat in op de filosofie, evolutie in de afgelopen 15 jaar en concrete uitwerking van een (balanced) Scorecard en de definitie van de bijhorende KPI's (Key Performance Indicators).
De workshop legt de concepten van Scorecards & Dashboards uit, gaat in op de onderlinge verschillen en complementariteit, het gebruik van metrics en KPI's en het belang van dit alles te doen binnen de context van uw bestaande business intelligence en data warehousing architectuur.
Tot slot wordt stilgestaan bij de oplossingen voor Scorecarding & Dashboarding bij de grote BI & PM softwareleveranciers: IBM (Cognos, Ascential), Infor, Informatica, Information Builders, MicroStrategy, Microsoft, Oracle (incl. Hyperion), SAP (SAP SEM, Business Objects, Cartesis, Outlooksoft) en SAS.
Welke vragen worden beantwoord ?
Wat zijn Scorecards & Dashboards ?
Welke onderliggende management methodologieën kunnen gebruikt bij hun implementatie ?
Wat is de "Balanced Scorecard" (Kaplan & Norton) en waarom is een onderbouw vanuit ICT belangrijk bij een dergelijk initiatief ?
Hoe kan ik KPI's ontwikkelen en gaan gebruiken om de implementatie van strategie binnen mijn onderneming te gaan opvolgen ?
Waarom zullen projecten rond Scorecarding & Dashboarding, wanneer ze gebeuren buiten de context van business intelligence en data warehousing, een grotere kans op falen hebben ?
Vanwaar de huidige belangstelling voor Scorecarding & Dashboarding ?
Welke functionaliteiten zijn typisch aanwezig in software-oplossingen en waar dien ik rekening mee te houden bij pakketselectie ?
Welke oplossingen voor Scorecarding & Dashboarding bieden de grote software leveranciers aan ?
Voor wie is dit seminar bestemd ?
Dit seminar richt zich op iedereen die een beter begrip wil van of zich wil voorbereiden op het gebruik van KPI's, (balanced) scorecards of dashboards. Het is een ideaal forum voor Business Intelligence / Data Warehousing Project managers die werken aan een lange termijn BI roadmap, waarbinnen Scorecarding & Dashboarding aan belang wint binnen de context van Performance Management. Het helpt business managers en Business Intelligence professionals vermijden dat scorecard en dashboard initiatieven binnen hun onderneming starten zonder integratie in een (bestaande) BI & DW architectuur :
Business Intelligence & Data warehousing project leiders/portfolio managers, professionals en teamleden
Teamleden van een Business Intelligence en Performance Management competence center
Financial/Business Directors & Analysts
Financial Controllers
ICT managers / CIOs
Balanced Scorecard project leiders
Kwaliteitsmanagers
Business, technische and (pre)-sales consultants werkzaam in de domeinen Business Intelligence, Data Warehousing en Performance Management
AGENDA »
SPREKERS »
Vragen hierover ? Geïnteresseerd maar u kan niet deelnemen ? Stuur ons een email.