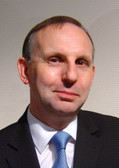 Your Corporate Strategy for IT
---
Chris Potts presents a framework for deeply integrating IT with corporate and business strategies
27-28 April 2010 (14-21h)
Location:
Pullman Diegem
(Diegem)
Presented
in English
by
Price:
1350 EUR
(excl. 21% VAT)
AGENDA »
SPEAKERS »
Our events before the 1st of May are postponed, events after the 1st of May are still planned. However, if we have to cancel an event due to corona, you can reschedule to a future event. This event is history, please check out the List of Upcoming Seminars, or send us an email
Check out our related open workshops:
Check out our related in-house workshops:
Speakers: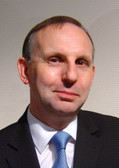 Chris is a hands-on corporate strategist, an executive mentor, an award-winning speaker and a writer, who specialises in enterprise architecture and investment in change ...
He works with Executives, Enterprise Architects, and Portfolio Managers around the world in a diverse range of industries, cultures and companies, helping them grow the results they achieve through their strategies for innovation and change.
As a hands-on strategist and mentor, Chris's passion is helping executives and senior managers to drive the maximum possible performance from the innovations and changes they invest in. With a history steeped in real-world strategies, and the relentless pursuit of approaches that actually work, Chris has developed a deep understanding of the cultural, structural and operational reasons why enterprises succeed and fail at investing in innovation, change, and IT. His ability to rapidly turn this into tangible results is highly valued by the people he works with.
As an award-winning speaker, Chris delivers keynote speeches, chairs conferences, facilitates workshops, and hosts seminars. He delivers public and private briefings at large and small events worldwide, and has delivered visiting lectures at New York University, City University in London, and the IT University of Copenhagen. His audiences are typically Company Executives, Project Portfolio Managers, Enterprise Architects, and IT Leaders.
As an innovative writer, Chris is the author of probably the only trilogy of business novels on the planet - The FruITion Trilogy, which consists of the 3 books FruITion, RecrEAtion and DefrICtion. They explore in a series of stories narrated by three different people, how executives can drive high-performing investments in innovation and change, by starting with a new approach to their management of IT and ending with a strategy for Enterprise Investment. In keeping with Chris's groundbreaking approaches and strategy background, they are written using scenario planning techniques, film-making theory, and other influences.
AGENDA »
Questions about this ? Interested but you can't attend ? Send us an email !