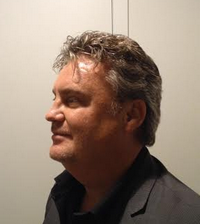 Business Rule Modellering met DMN en BPMN
---
Praktisch overzicht van business rule en decision modellering via de gloednieuwe DMN standaard en BPMN
6 June 2018 (14-18u30)
Locatie:
Parker Hotel
(Diegem)
Gepresenteerd
in het Nederlands
door
Christian Gijsels
Prijs:
480 EUR
(excl. 21% BTW)
Registreer NU »
AGENDA »
SPREKERS » This event is history, please check out the List of Upcoming Seminars, or send us an email
Check out our related open workshops:
Check out our related in-house workshops:
Volledig Programma:
13.30u - 14.00u
Registratie, koffie/thee en croissants
14.00u
Inleiding en positionering van DMN
Core elementen van beslissingsmodellen
BPMN Meets DMN: Business Processen, Cases en Decision Modelling

Layer 1: Integratie met Business Processen en Cases
DMN Integratie met Business Processen: BPMN & DMN
DMN Integratie met Business Cases: CMMN & DMN
Layer 2: Definitie van een Decision Requirements Diagram (DRD)
Een Decision Requirements Diagram (DRD) modelleert een domein van besluitvorming, waarin de belangrijkste elementen van dat domein worden getoond en de afhankelijkheden daartussen. De DRD-elementen zijn:
Decision notation
Business Knowledge Model notation
Input Data notation
Knowledge source notation

De DRD requirements:
Information Requirement notation
Knowledge Requirement notation
Authority Requirement notation
De nieuwe DMN standaard bevat standaard ook een ingebouwde expressie taal, FEEL (Friendly Enough Expression Language). Deze taal wordt gebruikt om expressies te evalueren in een DRD (Decision Requirements Diagram). Zo kan men op een gebruiksvriendelijke manier voorwaarden invoeren in een DRD met behulp van elementen.
Deze elementen zijn strings, nummers, booleans, datum en tijd, ..
16.00u - 16.15u
Koffie/Thee en Versnaperingen
Layer 3: Beslissingstabellen
Definitie van een Beslissingstabel (Decision Table)
Hoe specificeer je Beslissingslogica in zo'n tabel, m.b.v.

Input data notation
Output data notation
Rules notation

Wat is de Priority hit policy van een beslissingstabel ?
DMN modellering in de praktijk: groepsoefeningen
18.15u - 18.30u
Vragen & Antwoorden, Discussie
18.30u
Einde van deze workshop
13.30u - 14.00u: Registratie, koffie/thee en croissants
14.00u Inleiding en positionering van DMN
- Layer 1: Integratie met Business Processen en Cases
- Layer 2: Definitie van een Decision Requirements Diagram / DRD
- Layer 3: Beslissingstabellen
- DMN modellering in de praktijk: groepsoefeningen
- Tools & Demo
18.15u - 18.30u: Vragen & Antwoorden, Discussie
18.30u - Einde van deze Workshop
SPREKERS »
REGISTER »