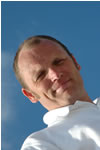 Ontwikkelstraten voor .NET
---
Development infrastructuur voor en organisatie van ontwikkelteams in een .NET omgeving
15 November 2005 (14-21)
Location:
Sofitel Diegem
(Diegem near Brussels (Belgium))
Gepresenteerd
in het Nederlands
door
Prijs:
540 EUR
(excl. 21% BTW)
AGENDA »
SPREKERS » This event is history, please check out the List of Upcoming Seminars, or send us an email
Check out our related open workshops:
Check out our related in-house workshops:
Sprekers: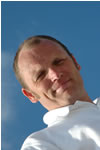 In zijn rol als Principal Technology Officer bij Capgemini houdt Sander Hoogendoorn zich bezig met de innovatie van software development. Sander is erkend global thought leader op het vlak van agile development bij Capgemini. Daarbij is hij onder meer verantwoordelijk voor Capgemini's agile ontwikkelplatform, dat het Accelerated Delivery Platform (ADP) wordt genoemd.
Sander's expertise loopt van (agile and non-agile) software ontwikkelmethodieken, software architectuur, design patterns, modelering, UML, model driven software development, .NET, Java en tools. Hij coacht organisaties en projecten, en heeft talloze artikelen en columns gepubliceerd in internationale magazines, zoals OBJECTSpectrum (in Duitsland), International Developer (in Australië), Software Release Magazine. Daarnaast heeft Sander boeken geschreven over UML en over agile software development. Sander is ook een veelgevraagd spreker op nationale en international conferenties, zoals OOP, JAOO, SET, Javapolis, TDWI en DevDays. Sander verzorgt ook nog seminars en workshops over UML, .NET, software-architectuur, design patterns, en agile development zowel in Nederland als in België.
Het Accelerated Delivery Platform (ADP) stelt Capgemini en haar klanten in staat systeemontwikkelprojecten te vernellen en industrialiseren, gebruikmakend van de katalysatoren die het platform biedt, zoals de Smart lifecycle, het gebruik van smart use cases, pragmatische schattingstechnieken gebaseerd op smart use cases, agile dashboarding en burn charts om de voortgang van projceten te bewaken, model driven development, codegeneratie, frameworks en krachtige testtechnieken. Technieken en tools uit het platform worden geadopteerd door een snelgroeiend aantal grote en kleinere organisaties. Het ADP is gebruikt in diverse typen projecten, waaronder .NET, Java, Sharepoint, en meer recent zelfs in SAP implementaties and business intelligence.
Sander's blog: http://sanderhoogendoorn.com/blog

Artur Pereira is werkzaam bij Capgemini. Hij maakt deel uit van het Accelerated Delivery Center (ADC) kernteam en is als assembly line manager verantwoordelijk voor de productiviteit en voorspelbaarheid van projecten op het technische vlak zoals het Capgemini Microsoft .NET Ontwikkelstraat.

Daarnaast is hij betrokken bij de Technology Adoption Program (TAP) voor een MSF Agile traject die samen met een grote klant is uitgevoerd. Verder maakt hij deel uit van het Partner Advisory Council (PAC) voor Visual Studio Team System 2005.

Anko Duizer is werkzaam als trainer/coach bij Class-A. Daarvoor heeft hij ruim vijf jaar bij Microsoft gewerkt als consultant. Onder zijn klantenkring bevinden zich voornamelijk Top100-bedrijven in Nederland. Sinds begin 2001 is hij bezig met .NET. Speciale interesse heeft Anko voor de architectuur en het ontwerp van gedistribueerde databaseapplicaties, software ontwikkelstraten en servicegeoriënteerde systemen.
Anko is spreker op diverse conferenties. Daarnaast publiceert Anko artikel in bladen als het .NET Magazine en Chip!.



Roy Dictus is .NET Solution Architect en als dusdanig gespecialiseerd in de architectuur en ontwikkeling van .NET-projecten, service oriented architectures en agile development-methodologie.
Roy is spreker op Microsoft-conventies en heeft talloze projecten ontworpen, gecoached en mee geïmplementeerd. Hij is lid van de Microsoft Architect Council en heeft als consultant 5 jaar voor Microsoft Consulting Services (MCS) gewerkt. In die positie heeft hij o.a. deelgenomen aan de ontwikkeling van Microsoft Commerce Server 2000, een platform voor het bouwen van e-commerce-applicaties.
Bart Strubbe is Burgerlijk Ingenieur met meer dan 10 jaar ervaring in het ontwikkelen van bedrijfssoftware. Bart baseert zich op op bewezen design patterns in de oplossingen die hij bouwt, en specialiseert zich in object-georienteerde, component-based en service oriented high availability platformen. Hij heeft een zwak voor applicatie-assemblage, o.a. door het hergebruik van open-source bouwstenen die hun nut bewezen hebben. Zijn ervaring betreft zowel de .NET als de Java wereld.
Bart werkt als senior application architect en project manager bij Tweddle Litho Company, een diensten- en oplossingenleverancier voor de auto-industrie.
AGENDA »
Vragen hierover ? Geïnteresseerd maar u kan niet deelnemen ? Stuur ons een email.