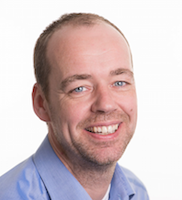 Data Vault and Data Warehouse Automation Meetup
---
Register Now »
AGENDA »
SPEAKERS » This event is history, please check out the List of Upcoming Seminars, or send us an email
Check out our related open workshops:
Check out our related in-house workshops:
About this meetup
There are various new and different approaches to data warehouse modelling and development. Data Vault modelling is very popular in the Netherlands - but not yet in Belgium, so we look at this approach first. Compared to other popular approaches, Data Vault modelling represents a paradigm shift - a new way of thinking. Realising the full benefits of this approach means embracing this new paradigm in its entirety, so we take a close look at what Data Vault is, as well as its strengths and weaknesses in the first presentation.
We will also look at data warehouse automation - a modern but also not widespread solution approach to generate modelling, loading, transformation, scheduling and administration code automatically, much faster and less error-prone than with manual programming. Improved quality, increased agility and flexibility, more business-driven and easier maintenance are just some of the advantages of automating the data warehouse development process. But how applicable is data warehouse automation in your company ? What are the strengths and weaknesses of this approach ? Is this an alternative to Data Vault, or can you combine both approaches ? Can we also automate data warehouse testing ?
Finally, we look at practical, real life examples of the use of Data Vault and Data Warehouse Automation.
Who should attend ?
This free meetup is intended for business intelligence and data warehousing professionals who want to learn more about and discuss modern data warehouse modelling techniques, the data vault modelling paradigm, and data warehouse automation.
The number of participants from business intelligence and data warehousing consultancies is limited.
AGENDA »
SPEAKERS »
REGISTER »
Questions about this ? Interested but you can't attend ? Send us an email !