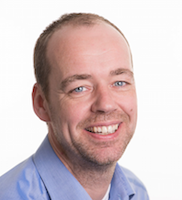 Data Vault and Data Warehouse Automation Meetup
---
Register Now »
AGENDA »
SPEAKERS » This event is history, please check out the List of Upcoming Seminars, or send us an email
Check out our related open workshops:
Check out our related in-house workshops:
Speakers: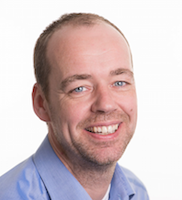 Antoine Stelma is lead architect and managing consultant at Centennium. As managing consultant, Antoine is a member of the Management Team of Centennium, which is responsible for the vision, strategy and management of Centennium.
Antoine is "Genesee Academy Guest Instructor" and authorised to deliver Genesee Academy trainings around the world.
Antoine also presents various Centennium courses on Business Intelligence and Datawarehousing. Antoine is Certified Data Vault Modeler, Certified Business Intelligence Professional and Oracle Certified Professional.
With over 12 years of experience in Business Intelligence and Datawarehousing, Antoine has very broad and deep knowledge of this market. By doing various jobs such as architect, project leader, information analist, coach and teacher, Antoine is an allrounder in the BI domain. He is a rational person with excellent social and communicative powers.
As lead architect, Antoine is one of the founders of the Centennium Datawarehousing Methodology.
In his advisory role, Antoine is responsible for architectural decisions at his customers. He also leads and supports the group of BI architects at Centennium in their daily job.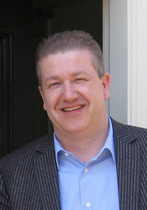 Erik Fransen is senior BI adviseur en managing consultant bij Centennium. Als managing consultant maakt hij deel uit van het Management Team van Centennium, dat verantwoordelijk is voor de visie, strategie en bedrijfsvoering van Centennium.
Met bijna twintig jaar ervaring in het domein van Business Intelligence en Datawarehouse heeft Erik brede en diepgaande kennis opgebouwd, waarbij zijn aandacht vooral uitgaat naar nieuwe ontwikkelingen in het vakgebied, variërend van architectuur tot analytische toepassing, met als focus Business Intelligence werkelijk te laten renderen.
Erik vervult diverse rollen in de dagelijkse praktijk, variërend van architect, adviseur, informatieanalist tot coach en docent. Erik is opgeleid als Kennistechnoloog begin jaren negentig en heeft zich in de jaren daarna verder gespecialiseerd in Business Intelligence. Via werkgevers als Bolesian, Kenniscentrum CIBIT en IMN heeft hij zich snel ontwikkeld in het vakgebied waardoor hij regelmatig wordt gevraagd voor publicaties en workshops/presentaties op (inter)nationale conferenties.
Erik ontwikkelt en verzorgt diverse Centennium BI opleidingen voor een grote diversiteit aan klanten. Binnen zijn huidige klantenkring is hij verantwoordelijk voor de effectieve opzet en uitvoering van projecten, uitvoeren van audits op BI- en datawarehouseomgevingen, opleiden van klantmedewerkers en in veel gevallen draagt hij zorg voor het relatiemanagement.
AGENDA »
REGISTER »