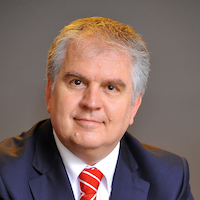 Datavirtualisatie voor Agile Business Intelligence
---
Betere beslissingen door snellere en makkelijker toegang tot alle bedrijfsinformatie
3 May 2012 (14-21u)
Location:
Golden Tulip Brussels Airport
(Diegem)
Gepresenteerd
in het Nederlands
door
Prijs:
720 EUR
(excl. 21% BTW)
Registreer NU »
AGENDA »
SPREKERS » This event is history, please check out the NEXT SESSION
Check out our related open workshops:
Check out our related in-house workshops:
Leerobjectieven:
Waarom dit seminar over Datavirtualisatie ?
De manier waarop beslissingen binnen organisaties genomen worden, is aan het veranderen, want er is steeds minder tijd voor beslissen. Een onderzoek uitgevoerd in maart 2011, laat zien dat 43% van de organisaties het steeds lastiger heeft om op tijd beslissingen te nemen en te reageren op een actie binnen de organisatie. De consequentie is dat het mogelijk moet zijn om bestaande rapporten sneller te wijzigen en dat nieuwe rapporten sneller ontwikkeld moeten kunnen worden. Onze BI-systemen moeten dus meer agile worden.
Daarnaast vragen gebruikers ook naar nieuwe vormen van rapportage en analyse, zoals operational analytics, 360° rapportage, exploratory analytics, deep en bigdata analytics, self-service BI en analyse van semi-gestructureerde en ongestructureerde gegevensbronnen.
Al deze nieuwe behoeften stellen hoge eisen aan de flexibiliteit van BI-systemen. Eén van de technieken die dit tegenwoordig mogelijk maakt, is data virtualization. In het kort, data virtualization koppelt gegevensbronnen los van de applicaties en rapporten. Hierdoor kan de heterogene verzameling van gegevensbronnen voor alle rapporten als één logische database gepresenteerd worden. Vergeleken met ETL, waar de gegevensintegratie op een geplande manier plaatsvindt, worden gegevens door middel van data virtualization on-demand geïntegreerd.
Data virtualization is a technology that enables us to access multiple data stores and see them as one logical database. It makes abstraction of the different languages, APIs, data structures, ... The application sees only 1 integrated database with 1 API and 1 language, making the developer's life much simpler and thus business intelligence and report development much more agile and flexible.
To get a short overview of datavirtualization,
watch this interview with Rick van der Lans on

De laatste jaren zijn er verschillende data virtualization servers op de markt gekomen om deze systemen te ontwikkelen, waaronder die van Composite Software, Denodo, IBM, Informatica, Information Builders, Queplix en RedHat. Deze producten hebben inmiddels in veel projecten bewezen dat de techniek van data virtualization volwassen is geworden, dat het BI-systemen vereenvoudigt en dat ze aanzienlijk meer agile zijn geworden.
Dit seminar richt zich op datavirtualisatie toegepast in business intelligence systemen. In één dag worden de voordelen van data virtualization uitgelegd, worden producten vergeleken en toepassingsgebieden besproken. Bovendien wordt de relatie uitgelegd met gerelateerde onderwerpen zoals MDM, data governance en SOA besproken.
Waarom mag u dit Seminar over Datavirtualisatie niet missen ?
Concreet krijgt u antwoord op volgende vragen tijdens dit seminar:
Hoe kunnen business intelligence systemen profiteren van data virtualization ?
Hoe moet de juiste business intelligence architectuur gekozen worden ?
Hoe vindt de migratie naar een flexibeler business intelligence systeem plaats ?
Hoe werken data virtualization producten ?
Wat zijn de valkuilen en voorkom je deze ?
Welke real-life ervaringen zijn er reeds met data virtualization ?
Voor wie is dit seminar bestemd ?
Dit seminar is bestemd voor eenieder die vanuit zijn of haar functie op de hoogte moet blijven van de nieuwste ontwikkelingen in business intelligence, zoals:
databasespecialisten,
databasebeheerders,
datawarehouse- en databaseontwerpers,
database-experts,
consultants,
technology planners,
projectleiders en
systeemanalisten
AGENDA »
SPREKERS »
REGISTER »