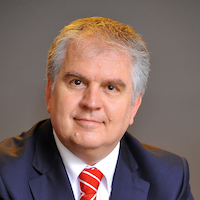 Introduction to Data Virtualization: Technology and Use Cases
---
Rick van der Lans explains the technology, compares products, and discusses advantages, disadvantages, and last but not least, some major use cases
26 February 2019 (14-21h)
Location:
Parker Hotel
(Diegem)
Presented
in English
by
Rick van der Lans
Price:
720 EUR
(excl. 21% VAT)
Register Now »
AGENDA »
SPEAKERS » This event is history, please check out the List of Upcoming Seminars, or send us an email
Check out our related open workshops:
Check out our related in-house workshops:
What you will learn ?
This seminar provides you with answers to the following questions:
How to use Data Virtualization to integrate data in a more agile way
How to embed Data Virtualization in Business Intelligence systems
How to use Data Virtualization for integrating on-premised and Cloud applications
How to migrate to a more agile integration system
How Data Virtualization products work
How to avoid well-known pitfalls
How to learn from real-life experiences with Data Virtualization
Why do we organise this seminar ?
This seminar focuses on Data Virtualization. The technology is explained, advantages and disadvantages are discussed, products are compared, and use cases are discussed.
Data is increasingly becoming a crucial asset for organisations to survive in today's fast moving business world. In addition, data becomes more valuable if enriched and/or fused with other data. Unfortunately, enterprise data is dispersed by most organisations over numerous systems all using different technologies. To bring all that data together is and has always been a major technological challenge.
In addition, more and more data is available outside the traditional enterprise systems. It's stored in big data platforms, in cloud applications, spreadsheets, simple file systems, in weblogs, in social media systems, and so on. and stored in traditional databases. For each system that requires data from several systems, different integration solutions are deployed. In other words, integration silos have been developed that over time has led to a complex integration labyrinth. The disadvantages are clear:
Inconsistent integration specifications
Inconsistent results
Decreased time to market
Increased development costs
Increased maintenance costs
The bar for integration tools and technology has been raised: the integration labyrinth has to disappear. It must become easier to integrate data from multiple systems, and integration solutions should be easier to design and maintain to keep up with the fast changing business world.
All these new demands are changing the rules of the integration game, they demand that integration solutions are developed in a more agile way. One of the technologies making this possible today is Data Virtualization.
Who should attend this seminar ?
This seminar is aimed at everyone who needs to stay up-to-date about the latest trends in business intelligence, such as:
BI and datawarehousing consultants,
datawarehouse and database developers,
database specialists and managers,
database- xperts,
consultants,
technology planners,
BI projectleiders,
information analysts and system analysts
AGENDA »
SPEAKERS »
REGISTER »
Questions about this ? Interested but you can't attend ? Send us an email !