Introduction to Data Virtualization: Technology and Use Cases
Rick van der Lans explains the technology, compares products, and discusses advantages, disadvantages, and last but not least, some major use cases
Date:
26 February 2019 (14-21h)
Location:
Parker Hotel
(Diegem)
Price: 720 EUR (excl. 21% VAT)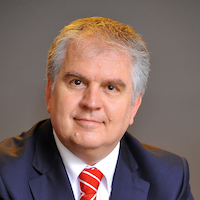 Check out the LEARNING OBJECTIVES, the FULL PROGRAMME and WHO PRESENTS this. This event is history, please check out the List of Upcoming Seminars
These related seminars and workshops may also be of interest to you:
Full Programme:
13.30h - 14.00h
Registration and welcome of the participants with coffee/tea and croissants, and opportunity to network
14.00h
Introduction to Data Virtualization
What is data virtualization ?
Use case of data virtualization: business intelligence, data science, democratizing of data, master data management, distributed data
Differences between data abstraction, data federation, and data integration
Open versus closed data virtualization servers
Market overview: AtScale, Cirro Data Hub, Data Virtuality, Denodo Platform, FraXses, IBM Data Virtualization Manager for z/OS, RedHat JBoss Data Virtualization, Stone Bond Enterprise Enabler, and Tibco Data Virtualization
How Do Data Virtualization Servers Work ?
The key building block: the virtual table
Integrating data sources via virtual tables
Implementing transformation rules in virtual tables
Stacking virtual tables
Impact analysis and lineage
Running transactions – updating data
Securing access to data in virtual tables
Importing non-relational data, such as XML and JSON documents, web services, NoSQL, and Hadoop data
The importance of an integrated business glossary and centralization of metadata specifications
15.40h
Coffee/tea, refreshments and opportunity to network
16.00h
Performance Improving Features
Caching of a virtual table for improving query performance, creating consistent report results, or minimizing interference on source systems
Differences between full refreshing, incremental refreshing, live refreshing, online refreshing and offline refreshing
Different query optimization techniques, including query substitution, pushdown, query expansion, ship joins, sort-merge Joins, statistical data and SQL override
Use Case 1: The Logical Data Warehouse Architecture
The limitations of the classic data warehouse architecture
On-demand versus scheduled integration and transformation
Making a BI system more agile with data virtualization
The advantages of virtual data marts
Strategies for adopting data virtualization
Application areas of data virtualization
The need for powerful analytical database servers
Migrating to a data virtualization-based BI system
Use Case 2: Data virtualization and Master Data Management
How can data virtualization help with creating a 360° view of business objects
Developing MDM with a data virtualization server – from a stored to a virtual solution
On-demand data profiling and data cleansing
Use Case 3: From the Physical Data Lake to the Logical Data Lake
Practical limitations of developing one physical data lake
Shortening the data preparation phase of data science with data virtualization
Sharing metadata specifications between data scientists
Implementing analytical models inside a data virtualization server
18.45u
Use Case 4: Democratizing Enterprise Data
Increasing the business value of the data asset by making all the data available to a larger group of users within the organisation
The business value of consistent data integration
Using lean data integration to make data available for analytics and reporting faster
One consistent data view for the entire organisation
How the business glossary and search features help business users
The coming of the data marketplace
Use Case 5: Dealing with Big Data
Big data can be too big to move - data can't be transported to the place of integration
Data virtualization pushes data processing to where the data is produced
Hiding the physical location of the data
With data virtualization, the network becomes the database
The Future of Data Virtualization
Data virtualization as driving force for data integration
Potential new product features
20.45h
Questions, summary and conclusions
21.00h
End of this seminar