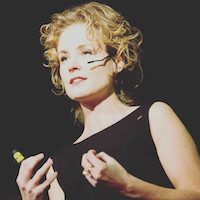 4th Brussels Digital Workplace Conference (Fully Online)
---
Register Now » This event is history, please check out the NEXT SESSION
Check out these related open workshops:
Check out our related in-house workshops:
Learning Objectives
About the 4th (Brussels) Digital Workplace Conference – a 100% online event

On Thursday 27 May 2021, ValueIntranet and IT Works will again organise a unique 1-day conference dedicated to intranets, digital workplaces and the future of work. Now in its fourth year, the conference has established itself as the leading event in Belgium on these topics.

Given the current Covid-19 situation, we are organising a 100% online event, like we did in 2020. The online event will be hosted in Whova, one of the world's leading virtual event platforms, like we did in 2020. All conference sessions will be streamed live within the platform, and we aim at organising a fully live, interactive, not-prerecorded conference. Whova also includes features for exhibitors to set up a virtual booth and interact with participants in various ways. Whova will be our central location for attendees, speakers and sponsors to check the timetable, build a personalised agenda, set up virtual sessions, engage with others, exchange video or chat messages, and visit the virtual booths of our partners who offer digital workplace products and services.
Target audience and topics covered
We are putting a programme together that will sit at the crossroads of Internal Communications, IT and HR. We strongly believe that these three disciplines have an important role to play in the success of the digital workplace. By bringing managers and practitioners from Communications, IT and HR together in a single conference, we aim to bridge the traditional silos and spark cross-fertilisation.
We are expecting an audience of +/- 150 participants from various large and mid-size organisations. In the past, the majority of participants have been from Belgium across all industries. For the 2021 online conference we plan to increase our international marketing efforts and expect a sizeable participation from organisations across Europe.
Typical participant profiles are:
Intranet and digital workplace managers
Internal communication managers
Experts in digital channels and digital transformation
HR managers in charge of delivering a seamless digital employee experience
IT and project managers responsible for building a new intranet or digital workplace
Topics covered will include:
The challenges faced by Internal Communications, IT and HR when introducing a digital workplace – and how to overcome them
The tools: bringing order and structure in the overwhelming number of applications and platforms available today – from Microsoft 365 and SharePoint to traditional intranets, employee experience platforms and employee apps for frontline workers
The importance of the Digital Employee Experience (#DEX) in today's organisations – from onboarding to retirement
The future of work in a post-covid-19 world, with a focus on the hybrid workplace
Opportunities for sponsoring and partnership
As part of the conference, there will be a limited number of partner companies present (max. 8). Contact us for further details about the opportunities to share your products and services with our specialised audience.
Full Programme
You can already register for this conference, sign up for Whova, sign in with the same email address as you registered with to link your whova account to this conference, and get involved in our virtual digital workplace community before, during and after the event.
Speakers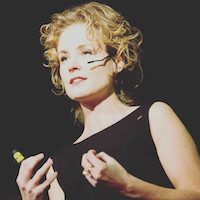 Isabel De Clercq is Keynote speaker, Consultant, Author, Fire Starter, Sparkle Architect, and last but not least, the Founder of connect|share|lead.
She is passionate about the vibrant interaction between people, brands, social technologies and organisational change, and her current focus is on the impact of technology on business, culture and work.
She is the author of the international bestseller book "Social Technologies in Business" (published in June 2017 by Die Keure, republished in Germany by FAZBUCH).
Some of Isabel's statements, with which we completely agree:
Business will be about eco-system and community-thinking
Social Technologies will change the culture of an organisation
It's not about man versus machine, it's about man and machine
I am a crusader against Digital Detox
Knowledge Sharing and Working Out Loud is about Self-Leadership
Questions about this ? Interested but you can't attend ? Send us an email !