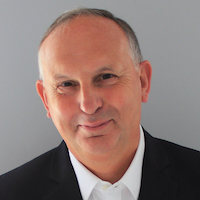 Dynamic Strategies for Investing in Change
---
Two intensive days of results-driven, realistic and joined-up answers
to today's high-paced world of fragmented change
20-21 November 2019 (14-21h)
Location:
Parker Hotel
(Diegem)
Presented
in English
by
Chris Potts
Price:
1450 EUR
(excl. 21% VAT)
Register Now »
AGENDA »
SPEAKERS » This event is history, please check out the List of Upcoming Seminars, or send us an email
Check out our related open workshops:
What will you learn here ?
Bring your challenges and learning objectives with you! The workshop is about answering as many of them as possible in the time available.
Create joined-up outcomes from a diversity of ideas and initiatives..
The six inter-related ingredients of success at investing in change
Use one goals-driven and dynamic Change Portfolio..
Joined-up investment in ideas, innovations, transformations, waterfall projects, agile releases, and so on
Map your Investment Process and Culture, and fix any significant gaps:.
Speed-to-Outcomes as the momentum for change
Transform your enterprise in-sync with the market.
Why it is essential to invest in your enterprise's structure
Grow the impact, value and maturity of all your change-related capabilities.
The "dream-team" capabilities for driving dynamic and joined-up change
About this course:
Change is accelerating and fragmenting, fast. This workshop is for everyone who needs to have a joined-up view of change: joined-up goals, architectures, requirements, risks, resources and methods. If that's you, then your role is about creating across-the-board outcomes that are more than just the sum of individually-chosen changes.
The acceleration of change is outside-in. Markets transform and customer choices evolve faster than many enterprises are capable of changing, yet slower than others would prefer. Getting out-of-sync with the market, one way or the other, is now more likely than ever and will soon show up in the business results. Speed-to-outcomes is now a defining requirement in choosing the best changes to invest in.
Fragmented change is both a trend and a choice. Global developments, such as digitalization, AI and enterprise agility, are exploding the volume and diversity of ideas to invest in. Meanwhile, people are dividing-up changes – where possible – into small, low-risk and iterative deliveries, worked on by self-governing teams. So, being dynamic at creating co-ordinated outcomes, through diverse and fragmented initiatives, is now at the heart of our excellence at investing in change.
Two days. Eight inter-related workshop sessions. As many of your real-world challenges as we can answer in the time. Starting with what it takes to be excellent at investing in change, and finishing with what you want to do next. We'll explore strategy, culture, process, portfolio, structure and performance. And, conclude the "dream team" capabilities that every enterprise needs today – to create joined-up outcomes, at market-speed, from an increasing diversity of ideas and initiatives.
5 Reasons why you should attend this seminar:
Entirely founded on Chris's practical work with leading companies around the world
Focused on your real-life challenges and opportunities
Independent of any methods, frameworks or tools
Interactive workshop format
Chris's seminars and workshops regularly receive 10/10 for content and style
Who should attend this course:
This course "Dynamic Strategies for Investing in Change" is a multi-disciplinary workshop, for everyone involved in joined-up change, including:
Enterprise Architects
Business Architects
Senior Business Analysts
Change Portfolio Managers and PMO leaders, including those working in Finance and IT
Organisational Change Specialists
Business Process Designers
Consultants specialising in Business Change and Transformation
AGENDA »
SPEAKERS »
REGISTER »
Questions about this ? Interested but you can't attend ? Send us an email !