Dynamic Strategies for Investing in Change
Two intensive days of results-driven, realistic and joined-up answers
to today's high-paced world of fragmented change
Date:
20-21 November 2019 (14-21h)
Location:
Parker Hotel
(Diegem)
Price: 1450 EUR (excl. 21% VAT)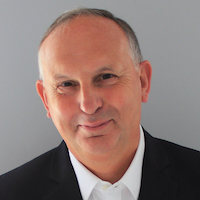 Check out the LEARNING OBJECTIVES, the FULL PROGRAMME and WHO PRESENTS this.
Full Programme:
Day ONE
13.30h - 14.00h
Registration, coffee/tea and croissants
14.00h
How to Be Excellent at Investing in Change
Having a clear Investment Strategy, using tried-and-tested principles
Why some changes work better than others, and some don't work at all
The six ingredients of dynamic, efficient and goals-driven change
Culture Cooks-Up, and Eats, the Changes Your Enterprise Invest In
Start here: diagnose and map the Investment Culture
Your culture's personality, maturity, and impact on results
How to fix an underperforming culture
Turning Ideas into Outcomes, at Market-Speed
The Investment Process at the heart of your enterprise
Using Speed-to-Outcomes to drive momentum and choices
Working with multi-speed methods for implementing change
Priority Goals, Dynamic Choices, Efficient Investments
The four generations of Change Portfolio
From initiatives-driven to goals-driven change, and beyond
Prioritise goals, then dynamically invest in the best mix of ideas
Day TWO
13.30h - 14.00h
Welcome, coffee/tea and croissants
14.00h
Transforming In-Sync with the Market
The three inter-related architectures: market, enterprise, business
What outcomes you need from transformational changes?
Why it's essential to invest in Structural Performance
People Create Outcomes from Change
Who is, in reality, driving your Portfolio Performance?
Creating shared outcomes from self-governing changes
How to manage diverse, and realistic, probabilities of success
Joined-Up Capabilities, for Joined-Up Outcomes
How your enterprise achieves more than just the sum of its silos
The dream-team capabilities, for driving co-ordinated investments
Enterprise Architects + Business Analysts + Change Portfolio Managers
Your Enterprise: What Next?
What's already working, what to focus on now
The to-do list for tomorrow and beyond: technical, cultural, political?
Choosing your results-driven, practical and dynamic interventions
20.45h
Reflection, Final Q & A
21.00h
End of this workshop
These related seminars and workshops may also be of interest to you:
Questions about this ? Interested but you can't attend ? Send us an email !