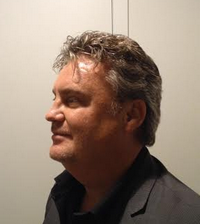 End-to-end Modelling with Sparx Enterprise Architect 14
---

22 May 2019 (14-21h)
Location:
Parker Hotel
(Diegem)
Presented
in English
by
Christian Gijsels
Price:
720 EUR
(excl. 21% VAT)
Register Now »
AGENDA »
SPEAKERS » This event is history, please check out the List of Upcoming Seminars, or send us an email
Check out our related open workshops:
Check out our related in-house workshops:
Full Programme:
13.30h - 14.00h
Registration of the participants, with coffee/tea and croissants
14.00h - 14.30h
Sparx Systems Enterprise Architect
Overview of this modelling tool
EA version 14 vs previous versions: what's new ?
Supported notation standards: UML (Unified Modelling Language), BPMN (Business Process Model & Notation), DFD (Data Flow Diagram), ArchiMate®, TOGAF (The Open Group Architecture Framework), etc
The power of a central repository for reuse, team development, impact analysis, ...
Using it to cross the boundaries of architecture, business analysis, process improvement and software development
Setting up an optimal and structure EA12/13 environment that facilitates reuse of models, actors, business knowledge and deliverables
Working with human and fysical actors, data modelling, ...
Doing an impact analysis
14.30h - 15.30h
Modelling the Enterprise Architecture
First, we will model the Enterprise Architecture of our End-to-End model Framework. This Enterprise Architecture model will follow the rules of the META-MODEL. This allows everybody in the company to model on the same way which gives us an uniform and extensive way of reporting.
The Enterprise Architecture is being modelled in ArchiMate version 3.0.
15.30h - 15.45h
Coffee/Tea and Refreshments
15.45h - 17.45h
Modelling the Process / Business Analysis
Secondly, we are going to refine the Chain Processes of the Enterprise Architecture through Process Analysis. The Process Analysis is being modelled in BPMN version 2.0.
Nevertheless, both modelling languages will be connected to each other, also traceability will be built in. The Process Analysis consists of several layers, we will model the Business Processes (BP) and the Work Processes in BPMN. The Roles, Applications and Data in these Work Processes will be connected with those of the Enterprise Architecture in order to optimally utilize reusability and traceability. This will give us also the opportunity to do an impact analysis.
A Process Map will provide an overview of all Processes in the organization.
18.45h
Modelling the Functional & Technical Analysis
As a third step, we will develop the Activities (from the Work Processes of the Process Analysis) into Use-Cases, Activity & Sequence diagrams. All the components of these diagrams will be linked with the Process Analysis and the Enterprise Architecture or a synchronized End-to-End model. The Functional & Technical Analysis is modeled in UML version 2.x.
20.15h
Modelling the Data Architecture
The data architecture of our End-to-End framework will have a different representation at all times and will be refined more and more. For example, the Data in the Enterprise Architecture will not look the same as the Data in the Process Analysis and is also different than in the Functional Analysis.
The following models are created in the End-to-End model: Domain models, Logical and Physical data models, as well as a model of a mapping of data fields.
The Data Architecture is modelled in both ArchiMate 3.0 / BPMN 2.0 / UML 2.x
21.00h
End of this Workshop
ArchiMate and TOGAF are registered trademarks of The Open Group. SparxSystems and Enterprise Architect are registered trademarks of SparxSystems Ltd.
SPEAKERS »
REGISTER »
Questions about this ? Interested but you can't attend ? Send us an email !