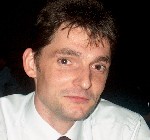 Enterprise Architectuur in de Praktijk
---
Een pragmatische kijk op het belang, de waarde en de ROI van enterprise architectuur
4 May 2006 (14-21)
Location:
Sofitel Diegem
(Diegem near Brussels (Belgium))
Gepresenteerd
in het Nederlands
door
Prijs:
540 EUR
(excl. 21% BTW)
AGENDA »
SPREKERS » This event is history, please check out the List of Upcoming Seminars
Check out our related in-house workshops:
Sprekers: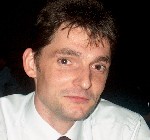 Bart Van Passel is Managing Consultant bij Inno.com.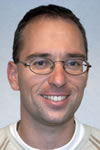 Bram Lerouge is lid van de directie van Acerta. Tot voor kort was hij Project Manager bij Application Engineers.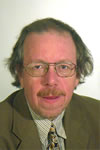 Dirk Beeckman is hoofd van de ICT-architectuur groep van De Post, die hij begin 2001 oprichtte. De architectuurgroep werkt op het vlak van 'enterprise architectuur' met prioriteit voor het aanreiken van standaardoplossingen voor frequent voorkomende situaties en voor een functioneel overzicht over de individuele applicaties heen. De groep werkt tevens aan de lange-termijn strategische visie voor ICT.
Voorheen werkte hij 15 jaar als ICT consultant op het vlak van proces en informatie modellering, project kwaliteit en audit, business-IT alignment en architectuur.
Dirk Beeckman is van opleiding burgerlijk ingenieur in de computerwetenschappen.
Koen Knaepen is algemeen directeur bij Acerta Sociaal Secretariaat en reeds enkele jaren bezig met strategie-implementatie op een pragmatische wijze in services departementen bij organisaties. Hiervoor gebruikt hij een aparte benadering gebaseerd op architectuurdenken.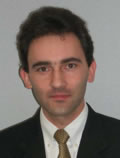 Peter Heinckiens is Deputy General Manager IT Strategy and Enterprise Architecture bij Toyota Motor Europe. Peter is verantwoordelijk voor het helpen ontwikkelen van Toyota's lange-termijn IT visie in Europa, het opstellen van een roadmap en architectuur om die visie te implementeren, alsook voor het aligneren van de huidige projecten en processen met die lange-termijn visie. Als een lid van het Global Architecture Committee helpt hij om die architectuur te aligneren doorheen de Toyota organisatie (Japan, US, Europe).
Voor hij bij Toyota Europe ging werken was Peter managing consultant en practice leader Business Integratie bij Inno.com. Daarbij ging een belangrijk deel van zijn inspanningen naar e-business initiatieven in de brede zin: het externaliseren van business processen, virtualiseren van de supply chain en integratie met de demand chain, en de ontwikkeling van architecturen voor enterprise integratie en straight-through processing.
Peter werkte ook voor NASA, Lucent, Banksys, KPN Orange, Belgian Post, ING, Lockheed Martin, en de Belgische overheid, waar hij diverse belangrijke en politiek gevoelige projecten faciliteerde.
Peter is een regelmatig spreker op internationale conferenties, hij gaf lezingen aan diverse universiteiten, en schreef 3 boeken.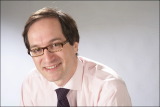 Ir. Peter Hinssen is een entrepreneur, spreker en schrijver. Hij is voorzitter van Porthus NV dat hij mee opstartte in 1999. Porthus is een toonaangevende leverancier van OnDemand IT-oplossingen. Daarnaast is Peter mede-oprichter van Across Technology, een consultancybedrijf voor IT strategie, Business/IT Alignment en Change Management.
In 1995 startte Peter zijn Internetactiviteiten als oprichter van e-COM, een Internet Agency dat zich vooral richtte op de Intranet/Portal markt en dat in 1999 werd overgenomen door Alcatel, en tot Alcatel e-COM en later The e-Corporation werd omgedoopt. Vanaf 2000 werd Peter Entrepreneur in Residence bij McKinsey & Company waar hij twee jaar werkte rond entrepreneurship, e-government en business/IT alignment.
Peter werkte samen met John Henderson ('Strategic alignment between business and IT'), Nicholas Carr ('IT doesn't matter') en Peter Weill ('Enterprise Architecture as Strategy') in projecten rond strategische alignment voor klanten als ING, FORTIS, Johnson & Johnson en de Royal Bank of Scotland.
Zijn boek "Business/IT Fusion. How to move beyond Alignment and transform IT in your organization" rolde in december 2008 van de persen. Dit 280 bladzijden tellende, schitterend geïllustreerd hardcover boek wordt uitgegeven bij Mach Media NV, ISBN: 9789081324236) en u vindt het ook op Amazon.
AGENDA »
Vragen hierover ? Geïnteresseerd maar u kan niet deelnemen ? Stuur ons een email.