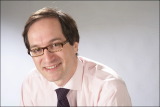 Enterprise Portals
---
A personalized and user-friendly interface that centralizes information, applications and processes to do your job better and more productively.
17 February 2005 (14-21)
Location:
Sofitel Diegem
(Diegem near Brussels (Belgium))
Presented
in English
by
Price:
480 EUR
(excl. 21% VAT)
AGENDA »
SPEAKERS » This event is history, please check out the List of Upcoming Seminars, or send us an email
Check out our related in-house workshops:
Speakers: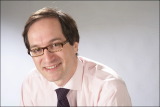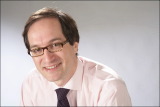 Ir. Peter Hinssen is an entrepreneur, lecturer and writer. Currently, he is chairman of Porthus NV, which he co-founded in 1999. Porthus is one of the leading providers of OnDemand IT solutions. Peter is also co-founder of Across Technology, a consultancy company for IT Strategy, Business/IT Alignment and Change Management.
In 1995, Peter started his Internet ventures by launching e-COM, an Internet Agency that focused on the Intranet/Portal market and was acquired in 1999 by Alcatel, and which was renamed to Alcatel e-COM and later to The e-Corporation. From 2000 he was Entrepreneur in Residence with McKinsey & Company, where he worked for 2 years on entrepreneurship, e-government and business/IT alignment.
Peter worked together with John Henderson ('Strategic alignment between business and IT'), Nicholas Carr ('IT doesn't matter') and Peter Weill ('Enterprise Architecture as Strategy') in strategic alignment projects for e.g. ING, FORTIS, Johnson & Johnson and the Royal Bank of Scotland.
He just finished the book "Business/IT Fusion. How to move beyond Alignment and transform IT in your organization" (published by Mach Media NV, ISBN: 9789081324236, 280 pages, hardcover).
AGENDA »
Questions about this ? Interested but you can't attend ? Send us an email !