The Future of Business Intelligence
---
Three gurus about the state-of-the-art and the future of business intelligence
15 June 2011 (14-21u)
Location:
Golden Tulip Brussels Airport
(Diegem)
Presented
in English
by
Price:
690 EUR
(excl. 21% VAT)
Register Now » This event is history, please check out the List of Upcoming Seminars, or send us an email
Check out our related in-house workshops:
Learning Objectives
Why you should attend this seminar on the future of business intelligence
Today's data warehouse architecture is about 25 years old. The major question that we will try to answer at this unique one-day seminar is: "Are our current architectural and design decisions still relevant in the light of today's changing business needs and technological advances ?". Or: how can you make your data warehouse solution future-proof ?
Business needs have advanced dramatically, particularly over the last couple of years: from "whenever" to "right now", from "our own data" to "every information feed on the planet", from "command and control" to "the wisdom of crowds". Our current architecture is stretched beyond its limits, how can we make sure it doesn't break ?
Technology has moved on as well. New hardware and software techniques are revolutionising database technology and information management in general. Service-oriented architecture is driving a slow but steady evolution in how we build applications. And social networking, from simple text messaging to mashups, has reinvented how we communicate.
Most current data warehouse architectures are based around a number of data stores, such as a staging area, a central data warehouse, a number of data marts, and possibly a number of cubes. Data is periodically copied from one data store to another. This architecture has served us well for a long time, but is it still the preferred solution if we consider the new user demands? The answer might be no. Self-service BI, operational BI, sandboxing, and deep analytics are all new user demands that are very hard to implement in a classic architecture. In addition, it's not easy to adopt new technologies such as appliances, in-memory analytics and federation, in these architectures. The effect is that we won't benefit from the opportunities offered by some of those new technologies.
During this seminar, presented by 3 worldwide renowned experts in business intelligence, data warehousing and information management, we will look at both these changing business needs and the new technological opportunities, and see how you can design a better, more flexible, more powerful and more future-proof data warehouse architecture.
What will you learn at this seminar ?
The changing business needs for BI: real-time and operational BI, unstructured information, deep analytics, social media integration, increased information governance, ...
The newest technological advances in the BI and data warehousing domain: appliances, NoSQL databases, federation servers, ...
The impact of all this on data warehouse architecture
The role of master data management and information governance in BI
How we can design a new future-proof data warehouse architecture
Who should attend this seminar ?
This seminar is aimed at everyone who is directly or indirectly involved in the evaluation, selection, implementation, support or usage of future-proof business intelligence solutions in your organization. It will benefit both IT and business people who want to obtain a view on what the future will bring for business intelligence.
This includes, but is certainly not restricted to:
BI professionals & consultants
Data Warehouse designers
IT and BI (project) managers
IT Architects
IT professionals responsible for maintaining BI and DWH solutions
Business Analysts for business intelligence and data warehousing applications
Full Programme
13h30 - 14h00
Registration and welcome with coffee/tea and croissants
14h00
Start of this Seminar
14h00 - 15h30
Beyond Business Intelligence, Or: Why We Need a New Approach... Now! (Barry Devlin, 9sight Consulting)
In the opening session, Barry shows how the mega-changes in business and technology challenge our current approach to delivering business intelligence. And why we seem so reluctant to move forward. He introduces a new inclusive architecture - Business Integrated Insight (BI²) - that enables true enterprise-wide integration and insight. It explicitly extends business intelligence to address all aspects of decision making, action taking and collaborative working as well as the widespread use of information from beyond the traditional enterprise applications. Topics covered include:
Business imperatives for the modern enterprise
Technology enablers for a new architecture
Limitations of the current BI architecture and the rationale for a new approach
BI² - a new integrated architecture for business intelligence... and enterprise IT
Structure and components of BI²
Key technologies and tools needed
A high-level roll-out process for migration
15h30 - 16h00
Coffee/Tea Break with refreshments
16h00 - 17h00
Virtualising the Data Warehouse Environment (Rick van der Lans, R20/Consultancy)
In this session Rick van der Lans proposes a new and more flexible architecture based on virtualizing the data warehouse environment. With modern-day federation servers we can develop an architecture that will support these new demands and in which we can deploy new technologies.
What are the new user demands ?
What are the disadvantages and limitations of classic data warehouse architectures, such as the Data Warehouse Bus Architecture, the Corporate Information Factory, and DataWarehouse 2.0 ?
The federation server marketplace, including a review of products from Composite, Denodo, IBM, Oracle, SAS/DataFlux, and SAP
What are the practical advantages of a virtualized data warehouse architecture ?
How does it help to minimize costs ?
Real life experiences with virtualizing the data warehouse so far
Operational BI and virtualization
17h00 - 17h45
The Role of Master Data Management (MDM) and Information Governance in BI (Jan Henderyckx, Envizion)
Jan Henderyckx, Belgian expert on Master Data Management, will discuss the link between MDM, Information Governance and BI. He will look at the aspect of information consumption and information creation with the universal aspects of information criteria and definition. As such, he will show that information governance and strategy are the key drivers to manage the information capabilities, and go into detail on the architectural possibilities and the link between MDM and BI.
The important role of Master Data Management in Business Intelligence
Essential Information Governance methods
Using an information strategy to scope your MDM and BI
Expanding your BI to proper Information Governance and strategy
19h00 - 20h00
Dr. Strangelove - Or: How I Learned to Stop Worrying and Love Spreadsheets (Barry Devlin, 9sight Consulting)
Since the early days of BI, we've had a love-hate relationship with spreadsheets: business people love their flexibility, speed and ease of use; and IT hates their impact on data quality and centralised control. As spreadsheets grew bigger and more powerful, so too did the love and the hatred! In 2002, for example, TDWI's Wayne Eckerson proposed "taming spreadsheet jockeys", and much BI thinking since then echoes that thought.
However, given the overwhelming popularity of Excel and the powerful new facilities introduced in PowerPivot, taming these jockeys seems a futile task. Not only that, but taming them would surely destroy their creativity. And as we move forward with a new, highly-integrated business and IT architecture, end users become central to all process and information usage. IT needs to adapt to business users rather than vice versa.
Spreadsheets (and similar user tools) must, therefore, be seen as a key part of the cycle of innovation in business. In many respects, the NoSQL movement comes from a similar "user innovation" paradigm. Embedding this ongoing innovation into production systems requires IT support for adaptive collaboration between users, as well as systems and tools to promote and solidify original thinking. This session looks at how spreadsheets, NoSQL and similar approaches can and, indeed must, be integrated into the larger BI environment to harness business innovation and information quality. Topics covered include:
Spreadsheet implications - the good, the bad and the ugly
The Adaptive Analytic Cycle - a new model for analytic work
The role of social computing in adaptive analytics
Promoting individual innovation to corporate governance
Approaches to incorporating personal tools into the corporate BI environment
20h00-20h45
NoSQL: Hype or Reality ? (Rick van der Lans, R20/Consultancy, R20/Consultancy)
SQL products have dominated the database market for a long time. But if we listen to the media we might get the idea that the end of SQL is near. Everyone talks about this new generation of database servers that are known by the intriguing term NoSQL. Examples of NoSQL database servers are Google's BigTable, Apache's CouchDB, Hadoop, Amazon's SimpleDb, and InfiniteGraph.
All these products claim to be better than SQL database servers. But is this pure hype or is this reality? Do these products really offer something special and will they eventually replace the well-known database servers? Rick will present a balanced overview of these products and how they compare with classic products.
What exactly are NoSQL database servers ?
Different categories of NoSQL products, including document stores, wide-column stores, key/value stores, multi-value stores, and graph data stores
Haven't we always had non-SQL products ?
What are the advantages and disadvantages of NoSQL products ?
How homogeneous is the market of NoSQL products ?
20h45
Summary and Conclusions; Final Q & A
Speakers

Dr. Barry Devlin is one of the founding fathers of the data warehousing industry and among the foremost authorities worldwide on business intelligence (BI) and beyond. He is a widely respected consultant, lecturer and author of "Data Warehouse--from Architecture to Implementation". Barry has 30 years of experience in the IT industry, previously with IBM, as an architect, consultant, manager and software evangelist.
As founder and principal of 9sight Consulting, Barry provides strategic consulting and thought-leadership to buyers and vendors of BI solutions. He is a regular contributer to BeyeNETWORK, Focus, O'Reilly Radar and an associate editor of TDWI's Business Intelligence Journal. Living in Cape Town, South Africa, he travels regularly to Europe.
Barry is currently developing a new architectural model for fully consistent business support -- from informational to operational and collaborative -- Business Integrated Insight (BI²).
Of course, you can follow Barry on Twitter via @barrydevlin.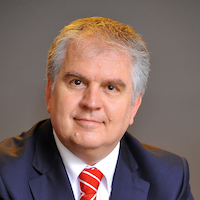 Rick van der Lans is the managing director of R20/Consultancy, based in The Netherlands. He is an independent analyst, consultant, author, and internationally acclaimed lecturer specializing in data warehousing, business intelligence, big data, and database technology.
Rick writes for various websites, including TechTarget and BeyeNETWORK, and has authored many white papers. His popular books, including Introduction to SQL (Addison-Wesley Professional, 2006) and Data Virtualization for Business Intelligence Systems (Morgan Kaufmann, 2012), have been translated into numerous languages with more than 100,000 copies sold.
You can follow Rick on Twitter via @rick_vanderlans.

Jan Henderyckx is a highly rated consultant, speaker and author who has been active in the field of Information Management, Relational Database Management since 1986.
He has presented, moderated and taught workshops at many international conferences and User Group meetings worldwide. Jan's experiences, combined with architecture and management expertise, have enabled him to help many organisations to optimise the business value of their information assets through setting up information governance, BI and MDM project, establishing information strategies, etc.
He is a Director of the Belgium and Luxembourg chapter of DAMA (Data Management Association) and runs the Belgian Information Governance Council.
He has published articles in many leading industry journals, and has been elected to the IDUG Speakers Hall of Fame, based upon numerous Best Speaker awards.
Jan can be followed on Twitter via JanHenderyckx.
Questions about this ? Interested but you can't attend ? Send us an email !