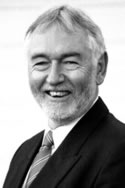 De Toekomst van ICT
---
Het jaarlijks overzicht van de belangrijkste ICT thema's
4 October 2007 (14-21)
Location:
Sofitel Diegem
(Diegem near Brussels (Belgium))
Gepresenteerd
in het Nederlands
door
Prijs:
540 EUR
(excl. 21% BTW)
AGENDA »
SPREKERS » This event is history, please check out the List of Upcoming Seminars, or send us an email
Check out our related open workshops:
Check out our related in-house workshops:
Sprekers: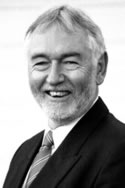 James Robertson is a consultant, teacher, author and practitioner of innovation. Het is the co-author of the best-selling book "Mastering the Requirements Process, Second Edition" (Addison-Wesley 2006). This book provides guidance on finding requirements and writing them so that all the stakeholders can understand them. He also co-founded the Volere approach to requirements engineering. His most recent book is "Adrenaline Junkies and Template Zombies: Understanding Patterns of Project Behavior", written with fellow principals of The Atlantic Systems Guild, a London and New York-based think tank known for its research into new systems engineering techniques.
James Robertson has worked on almost every type of information system. His experience has led him to write numerous seminars and papers that are well respected as sources of new software development ideas.
As well as teaching his seminars, he now advises companies on how to adapt modern software development techniques to fit specific projects, and how to effectively transfer the new technologies to the software developers within the organisation. he has formed a solid partnership with his wife Suzanne to consult on numerous large-scale projects in Europe and the United States.
James and Suzanne Robertson are principals and co-founders of The Atlantic Systems Guild.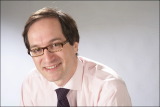 Ir. Peter Hinssen is een entrepreneur, spreker en schrijver. Hij is voorzitter van Porthus NV dat hij mee opstartte in 1999. Porthus is een toonaangevende leverancier van OnDemand IT-oplossingen. Daarnaast is Peter mede-oprichter van Across Technology, een consultancybedrijf voor IT strategie, Business/IT Alignment en Change Management.
In 1995 startte Peter zijn Internetactiviteiten als oprichter van e-COM, een Internet Agency dat zich vooral richtte op de Intranet/Portal markt en dat in 1999 werd overgenomen door Alcatel, en tot Alcatel e-COM en later The e-Corporation werd omgedoopt. Vanaf 2000 werd Peter Entrepreneur in Residence bij McKinsey & Company waar hij twee jaar werkte rond entrepreneurship, e-government en business/IT alignment.
Peter werkte samen met John Henderson ('Strategic alignment between business and IT'), Nicholas Carr ('IT doesn't matter') en Peter Weill ('Enterprise Architecture as Strategy') in projecten rond strategische alignment voor klanten als ING, FORTIS, Johnson & Johnson en de Royal Bank of Scotland.
Zijn boek "Business/IT Fusion. How to move beyond Alignment and transform IT in your organization" rolde in december 2008 van de persen. Dit 280 bladzijden tellende, schitterend geïllustreerd hardcover boek wordt uitgegeven bij Mach Media NV, ISBN: 9789081324236) en u vindt het ook op Amazon.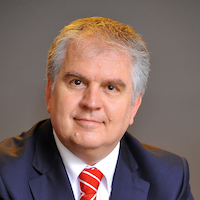 Rick van der Lans is onafhankelijk adviseur, docent en auteur op de terreinen datawarehousing, business intelligence, applicatie-integratie en databasetechnologie. Als consultant heeft hij door de jaren heen veel grote bedrijven (nationaal en internationaal) geadviseerd bij het ontwerpen van hun datawarehouse-architectuur en bij het maken van een toolkeuze.
Rick heeft als spreker op conferenties een zeer goede naam verworven zowel in binnen- als buitenland. Hij weet als geen ander een goede balans te vinden tussen op de praktijk toegesneden technologische en strategische zaken.
Hij schrijft voor het bekende BeyeNetwork.com. Tevens verschenen van zijn hand diverse artikelen in toonaangevende vakbladen. Verschillende van zijn boeken, waaronder het populaire "SQL Leerboek", zijn in vele talen gepubliceerd. Recent is van zijn hand verschenen Data Virtualization for Business Intelligence Systems", alsook tientallen whitepapers over BI.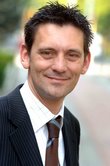 Stef Knaepkens is Managing Partner bij Kite Consultants, een jong Vlaams adviesbureau dat zich toelegt op strategievorming en implementatie in hoogtechnologische omgevingen. Sinds 1994 is Stef adviseur in organisatie, oorspronkelijk met veel nadruk op IT dienstverlening, later op het vlak van alignment, strategie, organisatie en sourcing. Hij heeft projecten begeleid in Europa en de USA, en dit zowel binnen privť-ondernemingen als binnen overheden en overheidsagentschappen. Stef Knaepkens (43) heeft een ingenieursgraad in IT en en een MBA van TIAS Business School. Hij heeft 9 jaar gewerkt in een operationele managementrol als service verantwoordelijke voor een ICT bedrijf en in die hoedanigheid heeft hij leiding gegeven aan een intern team van IT specialisten, Service Level Agreements onderhandeld en strategieŽn voor hoge beschikbaarheid ontwikkeld voor klanten.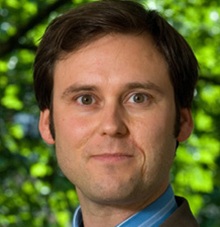 Patrick Van Eecke, Lic.Iur., LL.M., is advocaat en leidt het e-business department van het internationale advocatenkantoor DLA Piper, dat 4200 advocaten telt in 30 landen en meer dan 60 kantoren.
Patrick Van Eecke wordt door de Legal 500 en de European Legal Experts aanbevolen als één van de topadvocaten inzake ICT recht in België. Hij is in de "Guide to the World's Leading Technology, Media & Telecommunications Lawyers" als eerste Belg gerangschikt en haalt daarin 's werelds top-20.
Patrick was in 2000-2001 research fellow bij de Law School of Stanford University, California, en schreef zijn doctoraat over de juridische aspecten van de elektronische handtekening. Hij is nauw betrokken bij allerlei research en consulting opdrachten voor de Europese Commissie en de Belgische regering. Tot juni 1999 was hij adviseur van de minister van Justitie over juridische aspecten van de informatiemaatschappij en was betrokken bij de totstandkoming van de wetgeving over de elektronische handtekening, computercriminaliteit, en onderscheppen van elektronische communicatie.
In de debatten in de Europese Raad vertegenwoordigde hij België als het ging over richtlijnen over de elektronische handtekening en e-commerce. Patrick is ook auteur van diverse publicaties over computercriminaliteit, elektronische handtekening, electronic contracting en privacy en is regelmatig gevraagd als spreker op nationale en internationale conferenties. Hij is ook columnist in De Standaard over recht en e-business.
Patrick is docent aan de Universiteit Antwerpen, Faculteit Rechtsgeleerdheid, en gastdocent aan King's College (MSc Information Technology Law) and Queen Mary University of London (LL.M. Information Technology Law). Hij is auteur van diverse artikels en boeken met betrekking tot juridische aspecten van het internet en spreekt regelmatig op nationale en internationale conferenties.
AGENDA »
Vragen hierover ? Geïnteresseerd maar u kan niet deelnemen ? Stuur ons een email.