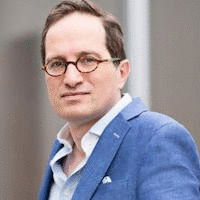 The Future of IT in the Age of Digital Transformation
---
Register Now »
AGENDA »
SPEAKERS »
Our events before the 1st of May are postponed, events after the 1st of May are still planned. However, if we have to cancel an event due to corona, you can reschedule to a future event. This event is history, please check out the List of Upcoming Seminars, or send us an email
Check out our related open workshops:
Check out our related in-house workshops:
What is the purpose of this unique, exclusive event ?
Today, everybody talks about disruption and digital transformation. Digital is no longer the future. It is here, it is here to stay, and it is disrupting every industry.
However, many companies are still struggling with digital, and what comes with digital: being customer-centric, agile, lean, mobile-first, fluid and social. Still, our organisations will have to face these changes to survive.
During this event, we bring together several thought leaders about digital transformation, and look at how to do this in practice. In particular, we look at digital success factors, digital leadership, and the role of the CIO and the IT department. The IT department as we know it today may no longer exist in 10 years, but many analysts agree that there will always be a need for a "Center of Excellence" formerly known as the IT department that examines the possibilities of advanced technology concepts and embeds these in the organisation.
Let me introduce these thought-provoking speakers:
As Peter Hinssen will explain, we live in a VUCA-world (Volatility, Uncertainty, Complexity and Ambiguity) where everything is connected and where change is happening faster all the time, thanks to technology. Peter has written "The Network Always Wins" about this, and the more recent book "The Spirit of the Valley" about the difference in culture and appetite for innovation between Silicon Valley and Belgium.
Melvin Brand Flu is a co-author of the book "Service Design for Business". During this presentation with Mike Clark, they bring together the worlds of service design and business architecture to architect the target customer experience.
Ron Tolido is a visionary speaker who was closely involved in the book "Leading Digital", co-created by Capgemini and MIT.
Dado van Peteghem is the co-author of the book "Digital Transformation", which presents a model and an approach to digital disruption.
Ian Cox is the author of "Disrupt IT", a best-selling book that offers a new model for IT in the digital age. This model is both visionary and radical, and will transform the role of the CIO en the IT function forever.
If you are a business or an IT decision maker who wants to make a leap forward in digital transformation, don't miss this special event on the 17th of March 2016. This is not just another seminar about disruption examples Uber, Airbnb or Tesla, but a pragmatic howto seminar on the steps and decisions to take on your journey to successful digital transformation.
The first 50 Participants that register and pay for their registration, can choose 2 out of these 5 books co-written by our speakers:
Paid participations will get an email asking them to choose between these excellent books via an online form: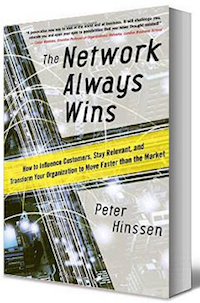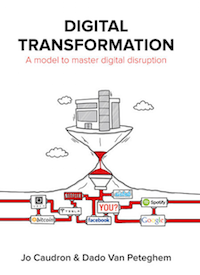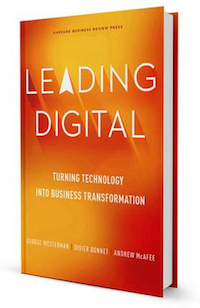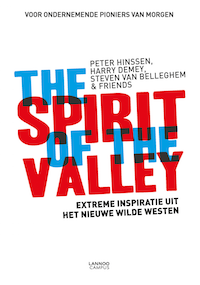 This is a very brief overview of the programme of this unique seminar:
13.30h - 14.00h: Registration and welcome of the participants with coffee/tea and croissants + Networking opportunity
14.00h The Network Always Wins - Peter Hinssen (Nexxworks)
15.00h Digital Transformation Howto - Dado Van Peteghem (Duval Union Consulting)
15.50h Coffee/Tea, Refreshments and Networking
16.30h Architecting the Target Customer Experience | Melvin Brand Flu and Mike Clark (Livework Studio)
17.20h Virtual Reality: Opportunities and Possibilities
17.40h Walking Dinner Buffet & Giant Networking Opportunity & VR Demo
19.00h The Right Type of IT | Ian Cox (Axin Ltd)
19.50h Platform 3.0 - Unleashing Digital Platform Power - Ron Tolido (Capgemini)
20.45h - Conclusions and Summary
21.00h - End of this Seminar
AGENDA »
SPEAKERS »
REGISTER »