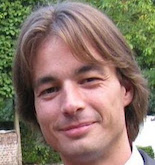 GDPR Implementatie: Tools, Architectuur en Praktijkvoorbeelden
---
Een unieke hands-on workshop die de deelnemers laat proeven van de echte uitdagingen van GDPR en hun oplossingen
10 August 2017 (14-21h)
Locatie:
Parker Hotel
(Diegem)
Gepresenteerd
in het Nederlands
door
Christoph Balduck
Prijs:
720 EUR
(excl. 21% BTW) This event is history, please check out the List of Upcoming Seminars, or send us an email
Check out these related open workshops:
Check out our related in-house workshops:
Leerdoelen
Waarom deze workshop ?
Deze unieke hands-on workshop geeft zowel technische inzichten in GDPR (tooling en architectuur), maar laat de kandidaten ook aan een breed aantal cases werken die ingaan op de praktische aspecten van een GDPR implementatie zoals strategie, legal ground, privacy by design & by default, ...
Deze sessie geeft de kandidaten de mogelijkheid om verschillende manieren van aanpak mee uit te werken, op moeilijke topics en conflicten in te gaan en van elkaar te leren.
Deze case-based workshop vergt een goede basiskennis van GDPR, en is gericht op wie vandaag al met GDPR is gestart of op korte termijn gaat starten. Daarom richten we ons in de eerste plaats op de deelnemers van de GDPR overzichtssessies die we eerder dit jaar met Patrick Van Eecke en Christoph Balduck organiseerden, omdat die deelnemers de terminologie en de wettelijke achtergrond kennen.
Wat leert u tijdens deze workshop ?
Dit zijn de leerdoelen van deze case-based workshop:
Inzicht in de voornaamste oplossingen en spelers op de markt met betrekking tot GDPR tooling én inzicht in de verschillende types tooling en hun gebruik.
Een eerste hands-on ervaring en inzicht in architectuur-modellen en waarom welke modellen in een bepaalde context beter of minder goed werken.
Hands-on ervaring met een eigenlijke GDPR implementatie d.m.v. voortbouwende cases - van strategie en scope bepaling tot uitvoering etc.
Bij het begin definiëren we 3 bedrijven: één met een risk averse strategie, één met een hoge risk apetite en één bedrijf die daartussen zit qua risk apetite. Die bedrijven vormen de 3 tracks.
Bij het begin van elke case worden de deelnemers in 3 groepen ingedeeld - en dienen ze de case telkens voor één van de 3 verschillende bedrijven uit te werken.
Wie moet deelnemen ?
Deze workshop is vooral gericht op eindgebruikers die GDPR compliance zoeken via beter information management. Dit houdt o.a. in: goede data classificatie, master data management, information governance, security, monitoring, reporting, ... en het is ook een opfrissing van de best practices, industriestandaarden en information security guidelines die reeds vele jaren bestaan. .
Deze praktische workshop is vooral geschikt voor Data Protection Officers en verantwoordelijken voor privacy en gegevensbescherming die goed moeten weten wat er bij een GDPR-implementatie komt kijken. Daarom is enige voorkennis van GDPR noodzakelijk, en hopen we dat de deelnemers de GDPR hebben gelezen (there is an app for GDPR) en minstens de basisterminologie van GDPR (controller, processor, consent, legal ground, privacy by design, om maar enkele te noemen) beheersen. Check ook eens onze verzameling met interessante URLs over privacy, data protection en GDPR.
Aarzel ook niet om uw vragen over GDPR en over deze workshop naar de organisator van deze workshop door te sturen, zodat we deze aan de sprekers kunnen voorleggen.
Volledig Programma
13.30u-14.00u
Registratie met koffie/thee en croissants
14.00u
Welkom + Introductie van de sprekers, deelnemers en de workshop
Kort overzicht van de key GDPR concepten
GDPR Raamwerk
GDPR Acceleratoren
GDPR Dashboards
Basis architectuur componenten relevant voor GDPR
Type architecturen (gecentraliseerd - gefedereerd, ...)
2 parallelle hands-on architecture cases (simpele architectuur met focus op hergebruik & complexe architectuur met zware legacy en focus op acceleratie en simplificatie)
18.00u
Dinner Buffet and Networking Opportunity
Uitleg over de 3 verschillende parallelle tracks waarmee gewerkt wordt (van risk-avers tot hoog-risicovol)
Case 1: definieer een data privacy & data protectie strategie (...in lijn met de business strategy & geef aan waar de data & IT strategie dient te worden aangepast )
Case 2: identificeer de scope van persoonlijke data over bepaalde processen en systemen/applicaties.
Case 3: definieer de verschillende purposes/doeleinden en legal ground/consent voor de persoonlijke data en geef aan waar persoonlijke data dient te worden geminimaliseerd/verwijderd
Case 4: categoriseer de persoonlijke data volgens functie, risico en security classificatie (incl. kwaliteit & data governance aspecten)
Case 5: werk een methode en oplossing uit voor een vooraf bepaald process/product door rekening te houden met de principes van privacy by design en by default, proportionaliteit & transparantie naar de data subject toe
Afsluitende Learnings en Q&A
20.45u
Vragen en Antwoorden, Conclusie
21.00u
Eind van deze workshop
Interesting links about GDPR:
Sprekers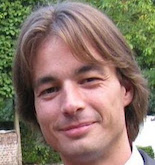 Christoph Balduck is een Managing Partner bij Data Trust Associates, een bedrijf dat Data Privacy, Data Protection en Information Management services aanbiedt.
Daarvoor was hij Practice Lead master data management (MDM), data privacy and data protection (DPO) bij Inpuls. Deze funk tie behelst information management mogelijkheden zoals : information & data governance, information & data architecture, information strategy, data quality, master data management, ... alsook enterprise & process architecture. Naast de typische information management mogelijkheden, adviseert hij bedrijven hoe ze zich praktisch moeten voorbereiden op de stricte EU data protection en data privacy regulation (GDPR), alsook de implementatie ervan. He heeft ook gecoached, geadviseerd en gewerkt in rollen zoals Chief Data Officer (CDO), Data Protection Officer (DPO) en Head of Information Management.
Hij is een Certified Data Protection Officer via de EIPA (European Institute for Public Administration).
Questions about this ? Interested but you can't attend ? Send us an email !