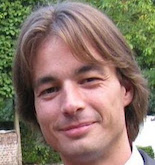 Christoph Balduck is een Managing Partner bij Data Trust Associates, een bedrijf dat Data Privacy, Data Protection en Information Management services aanbiedt.
Daarvoor was hij Practice Lead master data management (MDM), data privacy and data protection (DPO) bij Inpuls. Deze funk tie behelst information management mogelijkheden zoals : information & data governance, information & data architecture, information strategy, data quality, master data management, ... alsook enterprise & process architecture. Naast de typische information management mogelijkheden, adviseert hij bedrijven hoe ze zich praktisch moeten voorbereiden op de stricte EU data protection en data privacy regulation (GDPR), alsook de implementatie ervan. He heeft ook gecoached, geadviseerd en gewerkt in rollen zoals Chief Data Officer (CDO), Data Protection Officer (DPO) en Head of Information Management.
Hij is een Certified Data Protection Officer via de EIPA (European Institute for Public Administration).