The Hadoop Ecosystem: a Practical Workshop
---
Explore and understand the power of the Hadoop ecosystem
3-4 July 2012 (10-18u)
Location:
Golden Tulip Brussels Airport
(Diegem)
Presented
in English
by
Price:
1050 EUR
(excl. 21% VAT)
Register Now »
AGENDA »
SPEAKERS » This event is history, please check out the List of Upcoming Seminars, or send us an email
Check out our related open workshops:
Check out our related in-house workshops:
Speakers:

Geert Van Landeghem is a Big Data consultant with over 20 years of experience. He got interested in Big Data in 2010 and implemented his first Big Data project in 2011. Many big data projects later, he currently works as the Head of the BI team and Big Data architect for an online gambling company that uses Spark. He is always eager to learn new big data technologies and to translate them into new business solutions. He is also the co-organiser of the bigdata.be meetup group.
Geert was an instructor for IBM and has developed many courses for datacrunchers.eu.
In november 2014, he received the "Developer Certification for Apache Spark" from Databricks and O'Reilly.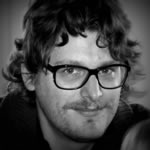 Daan Gerits is a BigData and open source enthousiast at heart. During his education he not only participated in, but also launched several initiatives to promote open source.
As the amount of available data rises, he is convinced that storing data is the easy part, processing it makes the difference. Therefore initiatives like Storm, Hadoop and Mahout really sparkle his mind.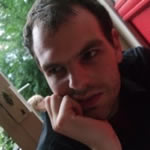 Nathan Bijnens is a Hadoop and Big Data Developer at datacrunchers.eu with a passion for great code, the web and big data. He is interested in programming and system administration, especially where they meet, from scaling platforms to designing the architecture of new and existing products and everything in between. He is a Hadoop and Hbase user, in combination with Pig and Hive. Focused at the infrastructure side, with a lot of interest for Business Intelligence and visualizing big data.
AGENDA »
REGISTER »