Identity and Access Management
---
Trends, technologies and tools.
29 June 2004 (14-21)
Location:
Sofitel Diegem
(Diegem near Brussels (Belgium))
Presented
in English
Price:
480 EUR
(excl. 21% VAT)
AGENDA »
SPEAKERS » This event is history, please check out the List of Upcoming Seminars, or send us an email
Check out our related in-house workshops:
Speakers:
Bernard Delsaux is an independant consultant, specialised in e-business and security solutions. He is currently leading the implementation of the new "Wholesale e-Banking Channel" security architecture at ING.

Chris Van den Abbeele is a Systems Engineer at Novell. Novell's solutions manage the full user lifecycle—deliver first-day access to essential resources, synchronize multiple passwords into a single login, modify or revoke access rights instantly and even support compliance with government regulations.

Jan De Clercq is a member of the HP Security Office. He's focusing on identity management and security for Microsoft platforms. He recently authored the book "Windows Server 2003 Security Infrastructures" (Digital Press, March 2004, ISBN: 1555582834), and co-authored the book "Mission-Critical Active Directory - Architecting a Secure and Scalable Infrastructure" (Digital Press, 2001, ISBN: 1-55558-240-0). He has been a speaker at several Microsoft and security-focused conferences. Over the last years he has been a trusted advisor on security topics for several large Windows designs and deployments, and large PKI and SSO designs.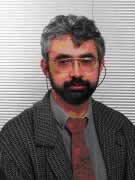 Marc Sel is Director Global Risk Management Services at PricewaterhouseCoopers Risk Management. Marc moved through various positions with Texas Instruments, Alcatel (the former Bell Telephone Manufacturing Company) and Esso. In January 1989 he joined Coopers & Lybrand, where he started as a consultant. After gradually building up more experience by serving international clients, he now takes on the role of Director the Belgian "Security & Technology" group of PwC. He specialises in security technology and cryptography, and in the various security aspects of networking in particular. He also has a keen interest in RBAC, Java, .NET, smartcards, Linux and wireless technologies.He carried out assignments with regard to security for leading organisations such as SWIFT and a wide variety of financial institutions, mostly in but not limited to Europe. He particularly performed pre- and post-implementation reviews for the first Internet banking solutions that went life in Belgium and Luxembourg. He also carried out numerous International assignments in an Internet context for other organisations across various industries as well as for government. As a reminiscence of his pre-Internet past, Marc also holds strong experience in most other networking technologies such SNA, X.25 and DECnet. Within PriceWaterhouseCoopers, Marc is a 'Subject Matter Expert' with regard to Emerging Technology as well as a member of the Cryptographic Centre of Excellence.
Marc Vanmaele is the Founder and Managing Director of SecurIT, a highly focused security company that provides a portfolio of customer services which guarantee a successful and on-time implementation of the corporate-wide Intranet, Extranet and Internet security policy.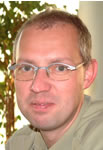 Nils Meulemans is Chief Technology Officer and Co-founder of SecurIT, a highly focused company in Identity & Access Management.
He holds a Master in Computer Science from the V.U.B. and was involved for several years in standardisation and early piloting projects around X.500 and LDAP directories. In August 1999 he became co-founder of SecurIT, where he now holds the position of CTO. Nils has been involved in several Identity and Access Management projects both within and outside the Benelux. At present, Nils is involved as a senior security architect in the eID project at Acerta and with the Validation Certification project at le Centre Informatique de l' État in Luxemburg.
AGENDA »
Questions about this ? Interested but you can't attend ? Send us an email !