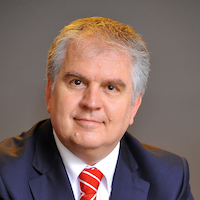 Integratieoplossingen voor Enterprise Applicaties, Data en Processen
---
Van Datawarehousing via Virtualisatie en Mashups tot SOA/BPM
29 March 2012 (14-21u)
Locatie:
Golden Tulip Brussels Airport
(Diegem)
Gepresenteerd
in het Nederlands
door
Prijs:
720 EUR
(excl. 21% BTW)
Registreer NU »
AGENDA »
SPREKERS » This event is history, please check out the List of Upcoming Seminars, or send us an email
Check out our related open workshops:
Check out our related in-house workshops:
Leerobjectieven:
Inleiding tot dit seminar
Elke organisatie heeft te maken met het integreren van systemen. Vele applicaties en systemen die onafhankelijk van elkaar ontwikkeld zijn, op verschillende platformen draaien en in verschillende talen en tools ontwikkeld zijn, moeten gaan samenwerken. Het feit dat sommige applicaties in-house ontwikkeld zijn terwijl anderen gekocht zijn en een derde groep buitenshuis draait (in de cloud), maakt het integreren niet eenvoudiger.
Meer en meer gebruikers hebben echter behoefte aan integratie. Bijvoorbeeld, in rapporten moeten gegevens uit verschillende systemen samengebracht worden, internet-applicaties moeten meerdere oude systemen kunnen benaderen, voor cross-selling moet de gebruiker op meerdere applicaties ingelogd zijn, door fusies en overnames moeten databases samengevoegd worden, en om een uniform klantbeeld te krijgen moeten gegevens op elkaar afgestemd worden. Kortom, er is veel werk aan de integratie-winkel.
Waarom dit seminar ?
Technologie om te integreren is er in overvloed, zoals SOA, datawarehousing, federation servers, mashups en business process engines. Maar welke technologie zetten we in bij welke vorm van integratie ? In dit seminar worden de verschillende oplossingen besproken. Wat zijn de voor- en nadelen van elk ? Wat zijn de markttrends en dominante spelers ? Wat zijn de relaties tussen de verschillende oplossingen ? Heeft het bijvoorbeeld zin om SOA en datawarehousing samen te voegen ?
Tevens bestaan er probleemgebieden bij integratie die voor elke integratieoplossing gelden, zoals gestructureerd omgaan met metadata, het afhandelen van semantische verschillen tussen gegevens in verschillende systemen en het opschonen van gegevens.
Kortom, heeft u te maken met integratie van data, processen en applicaties in welke zin dan ook, dan is dit seminar voor u. Op een kritische en gebalanceerde manier wordt een overzicht gegeven van de verschillende integratievormen.
Voor wie is dit seminar bestemd ?
Dit seminar is van belang voor alle IT en business professionals die direct of indirect betrokken zijn bij integratietrajecten: managers, projectleiders, IT architecten, business analisten, ontwerpers, applicatie-ontwikkelaars, ... Kortom, alle beslissingsnemers binnen uw organisatie die met de problematiek van applicatie-, data- en proces-integratie worden geconfronteerd, onafhankelijk of ze nu komen uit het domein van business intelligence/data warehousing, applicatie-ontwikkeling, ERP/CRM of BPM/SOA.
Heel vaak zoeken integratie-specialisten enkel naar een oplossing binnen het domein dat ze goed kennen, en soms zijn eenvoudigere, elegantere en/of goedkopere oplossingen te vinden buiten hun domein. Behalve een overzicht van de diverse integratievormen wordt in dit seminar ook een overzicht gegeven van de problematiek rond gegevenskwaliteit, governance, data management, en modernisering van legacy en silo-gebaseerde applicaties.
AGENDA »
SPREKERS »
REGISTER »