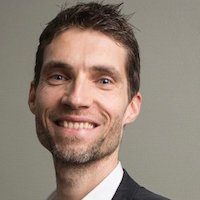 Van Idee tot Succes met het Innovatiecanvas
---
Stimuleer de startup spirit in uw bedrijf met het innovatiecanvas en de think-shape-try aanpak
28 February 2018 (14-18.30)
Location:
Parker Hotel
(Diegem)
Gepresenteerd
in het Nederlands
door
Filip Hendrickx
Prijs:
480 EUR
(excl. 21% BTW)
Registreer NU »
AGENDA »
SPREKERS » This event is history, please check out the List of Upcoming Seminars, or send us an email
Check out our related open workshops:
Check out our related in-house workshops:
Leerobjectieven:
Wat leert u tijdens deze workshop?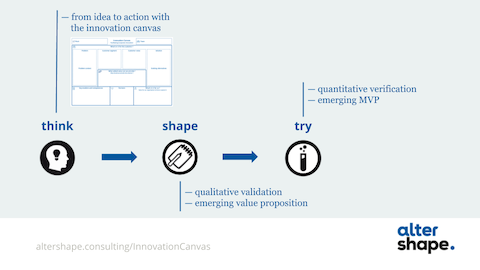 De tijd van grote investeringen in slechts enkele ideeën is voorbij. Start-ups kunnen gevestigde bedrijven vlot voorbijsteken, dus om je voorsprong te verzekeren, moet je snel veel ideeën kunnen genereren, evalueren en elimineren. De beste ideeën ontwikkel je verder terwijl je continu valideert.
Toch worstelen de meeste bedrijven om dit in praktijk toe te passen. Er wordt veel gesproken over ideeën maar weinig actie ondernomen. Men veronderstelt vaak te weten wat de klant verwacht en nodig heeft, maar toetst dit onvoldoende af. Er wordt veel ontwikkeld (software, maar ook processen, marketing, ...) vóór een idee zijn potentieel bewezen heeft. Hierdoor gaan veel tijd, geld en motivatie verloren.
Met het innovatiecanvas en de think-shape-try aanpak zetten we de stap van intern gedreven digitale transformatie naar innovatie gedreven door validatie vanuit de klant. Zowel voor nieuwe producten en services als voor verbeteringen eraan, geeft de aanpak een doeltreffend en concreet kader om snel van veel ideeën naar de meest relevante acties te gaan
Praktijkvoorbeelden en oefeningen tonen hoe dit concreet in zijn werk gaat.
Welke vragen worden in deze workshop beantwoord?
Met een idee alleen creëer je geen waarde. Waarmee dan wel ?
Wat zijn de valkuilen voor innovatie en hoe vermijd je ze ?
Hoe kun je denken vanuit je klant structureren ?
Wat is er écht waardevol voor je klant ?
Hoe maak je de link met de bestaande organisatie, visie en manier van werken, zonder dat deze jou vertraagt ?
Hoe maak je de beginfase van innovatie efficiënt ?
Hoe verbreed je snel jouw ideeën zonder aan relevantie in te boeten ?
Hoe evalueer je deze ideeën snel en doeltreffend ?
Hoe krijg je relevante feedback van echte gebruikers ?
Wat is er mis met MVPs (minimum viable products) en hoe lossen we dat op ?
Voor wie is deze workshop bedoeld?
Deze workshop is nuttig voor iedereen die met innovatie bezig is (en zijn we dat tegenwoordig niet allemaal), in het bijzonder:
Business analisten
Product owners & product managers
Customer experience designers & service designers
Project & portfolio managers
AGENDA »
SPREKERS »
REGISTER »