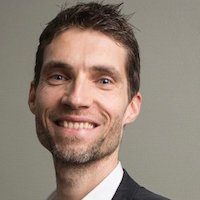 Van Idee tot Succes met het Innovatiecanvas
---
Stimuleer de startup spirit in uw bedrijf met het innovatiecanvas en de think-shape-try aanpak
28 February 2018 (14-18.30)
Location:
Parker Hotel
(Diegem)
Gepresenteerd
in het Nederlands
door
Filip Hendrickx
Prijs:
480 EUR
(excl. 21% BTW)
Registreer NU »
AGENDA »
SPREKERS » This event is history, please check out the List of Upcoming Seminars, or send us an email
Check out our related open workshops:
Check out our related in-house workshops:
Volledig Programma:
13.30u - 14.00u
Registratie, koffie/thee en croissants
14.00u
Het Innovatiecanvas
Het innovatiecanvas helpt je vanaf het begin expliciet het standpunt van je klant te onderzoeken. Vertrekkend vanuit een idee, onderzoek je wat nu precies het probleem van de consument is, wanneer dit optreedt en hoe waardevol het is voor de consument om dit probleem op te lossen.
Daarnaast maakt het innovatiecanvas ook de link met de bestaande organisatie zichtbaar. Past het idee binnen onze visie, processen en business case verwachtingen ?
Een idee zonder plan levert geen waarde op.
We zetten het idee op papier, en gaan er vervolgens echt mee aan de slag. Geen woorden maar daden.
We bekijken het idee vanuit het standpunt van de klant, en combineren verschillende technieken om onze klant echt goed te begrijpen.
We bekijken het idee vanuit het standpunt van de bestaande organisatie:

Wat zijn de uitdagingen en opportuniteiten?
Hebben we een uitgebreide business case nodig?
Werken we alleen of met partners? Snelheid is de sleutel tot succes!
16.00u - 16.15u
Koffie/Thee en Versnaperingen
De Think - Shape - Try Aanpak
Via de think — shape — try aanpak identificeer en valideer je de belangrijkste veronderstellingen over je ideeën. Hierbij komen heel wat verschillende technieken aan bod, steeds gericht op het verkrijgen van feedback van echte consumenten en op het leren uit echt consumentengedrag.
Je moet niet alles geloven wat je denkt
Klanten liegen - Hoe vind je de waarheid ?
Hoe identificeer je de belangrijkste veronderstellingen ?
Welke validatietechnieken kan je gebruiken ?
18.15u - 18.30u
Vragen & Antwoorden, Discussie
18.30u
Einde van deze workshop
SPREKERS »
REGISTER »