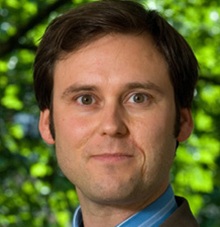 Legal and Privacy Issues of Social Media
---
All about the legal and privacy aspects of social media and social networks like Facebook, twitter, LinkedIn, ..
25 April 2012 (14-18h30)
Location:
Golden Tulip Brussels Airport
(Diegem)
Presented
in English
by
Price:
420 EUR
(excl. 21% VAT)
Register Now »
AGENDA »
SPEAKERS » This event is history, please check out the List of Upcoming Seminars, or send us an email
Check out our related in-house workshops:
Why should you attend this seminar ?
Social networks and services like Facebook, Twitter, LinkedIn, Flickr, Youtube, Google+, Foursquare, iTunes, blogs, ... are part of our personal and business life. We use these social media to stay informed about what friends and "acquaintances" do and what they are interested in, or to send out information about our own private life, our friends or our work. These networks are still growing enormously in number of users, and also in popularity.
As a result, these social networks know a lot about us, our interests, our contacts, ... but we do not know exactly what they know, and certainly not what they do with this data. The only thing we can somewhat rely on to understand their intentions, are the "terms of agreement" when opening an account (but who reads this?), and the privacy policies that each service needs to put on its web site (but who knows those ?).
Also, more and more companies are using these networks, e.g. for HR purposes (LinkedIn contains a wealth of information for job agencies and headhunters), advertising (Google and Facebook put advertising on their page that best matches your profile and your current interest), promotion (many companies have now started a Facebook Fan Page), mobile smartphone applications, ... In the near future we may also expect many more applications like location-based services, augmented reality, contactless payment via smartphone, all sorts of cloud services, etc.
Digital has become "The New Normal", new devices get introduced first in the consumer market before they concquer the enterprise ("consumerisation of IT") and there is clear trend to more flexible working, both in time and place ("Het Nieuwe Werken"). Every knowledge worker has to deal with digital real-time communication, more and more via social networks, and there is a thin, blurry line between work and private time. It is clear that legislation has to adapt to these new opportunities and challenges of using mobile devices, working at home or via hotspots, communicating digitally via email or social networks. Our digital identity is becoming more and more important, and our privacy is at risk.
To help you navigate the legislation related to social networks and privacy, but also to explain the legal risks, we developed an afternoon seminar with Patrick Van Eecke (DLA Piper). Patrick is a world-renowned lawyer with tremendous experience who will not shy away from your questions about social media... On the contrary: the more concrete and relevant questions we can answer the better.
The following questions will be addressed and discussed on the basis of relevant legislation and case law (both current and future Belgian, European and American law):
Is the employer liable for tweets from employees ?
Contracting through the chat box, legally valid ?
Are managers of social media platforms responsible for the content on their platform ?
What will be the impact of the new draft European privacy law on social media ?
Viral marketing using social media: a legal risk ?
Trade secrets revealed on twitter, can this be controlled by the employer ?
Use of social media to screen (prospective) employees, allowed ?
Is Facebook watching you ? How to handle the terms of agreement of social media ?
Fake fan pages, fake tweet accounts, how to act against abuse of brands and company names on social media ?
What is the advantage of social media policies ?
Who should attend this seminar ?
Everyone who is working with personal data and personal information
Anyone who has to do with new services around social networks like Facebook, Twitter, LinkedIn, blogging, ...
Those involved in decisions about mobile applications (smartphones, tablets, ...) who want to know more about the security risks and privacy issues of such applications
Anyone who wants to know how trends such as cloudhosting, always-on, location-aware apps, ... provide new challenges for legislators.
Security officers who need to translate the legislation on privacy and social networks into internal policies
Questions about this ? Interested but you can't attend ? Send us an email !