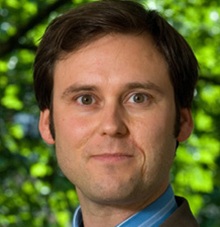 Big Data, Juridisch Bekeken
---
Alles over de juridische en privacy aspecten van big data applicaties en innovaties
26 February 2015 (14-18u30)
Location:
Golden Tulip Brussels Airport
(Diegem)
Gepresenteerd
in het Nederlands
door
Patrick Van Eecke
Prijs:
420 EUR
(excl. 21% BTW)
Registreer NU »
AGENDA »
SPREKERS » This event is history, please check out the List of Upcoming Seminars
Check out our related in-house workshops:
Leerobjectieven:
Waarom dit seminar over de juridische aspecten van big data ?
Big Data is de hype van het moment in de ICT en marketing wereld. We spreken over big data projecten indien de hoeveelheid gegevens, de complexiteit van deze gegevens, de aangroei en instroom van deze gegevens, en/of de analyse ervan onze huidige traditionele database-toepassingen overstijgt.
Big data biedt enorme mogelijkheden voor marketing en sales: klanten kunnen zeer gedetailleerd in kaart worden gebracht, wat onbeperkte mogelijkheden biedt voor prospectie, cross-selling, gerichte advertising, loyalty programma's, marketing campagnes, ... Of zoals één van de Belgische topspelers op de big data markt het samenvat: "Listen bigger", "Learn faster" en "Execute smarter".
Het lijkt vanzelfsprekend dat je voor het personaliseren van je klantenrelatie, marketing en operations, ook persoonlijke informatie gebruikt. De wetgeving over het gebruik van persoonsgegevens is echter zeer uitgebreid en zeer strikt, waardoor vele big data projecten tegen de privacy wetgeving aanlopen.
Omdat big data projectleiders in IT en marketing niet goed weten hoe ver ze hierin mogen gaan, of hoe ze dit in hun voordeel kunnen ombouwen, hebben we dit uniek seminar ontwikkeld samen met Prof. Dr. Patrick Van Eecke (DLA Piper en Universiteit Antwerpen). Patrick is een ervaren en wereldvermaard jurist, gespecialiseerd in internetrecht, en de juridische aspecten van e-commerce, data protection, big data, electronische handtekeningen, advertising, e-government, ...
Voor wie is dit seminar bestemd ?
Dit seminar is vooral bedoeld voor managers van big data en analytics projecten die meer willen weten over de juridische en privacy aspecten van big data projecten, en voor juristen in zoverre zij (nog) niet met de big data problematiek bezig zijn.
Aarzel niet om uw vragen over dit onderwerp vooraf door te sturen naar seminars@itworks.be.
Hieronder alvast enkele artikels die de discussie kunnen opstarten:
AGENDA »
SPREKERS »
REGISTER »