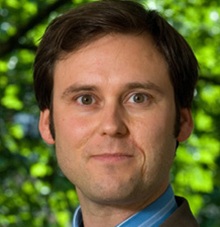 Legal and Privacy Issues of Big Data, CRM and Digital Marketing Projects
---
Register Now »
AGENDA »
SPEAKERS » This event is history, please check out the List of Upcoming Seminars, or send us an email
Check out our related in-house workshops:
What are the legal & privacy issues with big data ?
Big Data is the hype of the moment in the ICT and marketing community. We talk about big data projects when
the amount of data and/or
the complexity of that data and/or
the growth and particularly the speed of growth of the data and/or
the analytics to process this data
exceed traditional database applications and technology.
Big data offers many possibilities for marketing and sales: customers can be "profiled", which can be translated to better leads, more cross-selling, better targeted advertising, more successful loyalty programmes and marketing campaigns, ... Or as one of the leading Belgian players in the big data market says: with big data, you can "Listen bigger", "Learn faster" and "Execute smarter".
It seems obvious that you need personal information for the personalization of customer relations, marketing and operations. However, the legislation regarding personal information privacy and data protection is very comprehensive and very strict, so many big data projects are hitting or even breaking privacy laws. Of course, we also look at the brandnew European Data-Privacy Law and the Safe Harbour Agreement.
Because big data project managers in IT and marketing do not know how far they can go with this, or how to convert this to their advantage, we have developed this unique seminar with Prof. Dr. Patrick Van Eecke (DLA Piper and University of Antwerp). Patrick is an experienced, world-renowned lawyer specializing in Internet law, and the legal aspects of e-commerce, data protection, big data, electronic signatures, advertising, e-government, ...
Who should attend this seminar ?
This seminar is mainly aimed at managers of big data and analytics projects, who want to know more about the legal and privacy aspects of big data projects, as well as for lawyers who are not yet involved in such big data projects.
Don't hesitate to send your own questions about this subject to seminars@itworks.be.
These are some articles that can spur the decision:
AGENDA »
SPEAKERS »
REGISTER »
Questions about this ? Interested but you can't attend ? Send us an email !