Optimaliseer het gebruik van SharePoint, Office, ... voor kenniswerk in uw bedrijf !
Prijs: 360 EUR (excl. 21% BTW)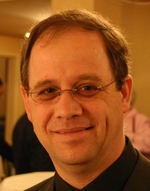 This event is history, please check out the List of Upcoming Seminars
These related seminars and workshops may also be of interest to you:
Sprekers: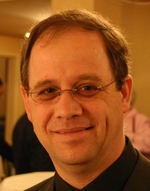 Steven Warmoes is zelfstandig consultant in kennis- en informatiedeling sedert 1987, waarbij hij heel vaak de interne netwerk- en communityvorming bevordert via kennismanagement, collaboration en social media. Hij adviseert en coacht teams en organisaties, o.a. Belfius, ING, FOD Buitenlandse Zaken, FOD Sociale Zekerheid, IWT, SERV, Onafhankelijke Ziekenfondsen, CNH, Transics, ... alsook kleinere bedrijven en social profit organisaties.
Steven Warmoes is Burgerlijk Ingenieur Informatica, en Master General Management (Vlerick School). Hij publiceert regelmatig op zijn blog http://blog.warmoes.com/.
U kunt hem kontakteren per email op steven@warmoes.com en via www.warmoes.com, waar u talrijke referenties over kennis en kenniswerk kan vinden. U kan Steven ook volgen via twitter: @stevenwarmoes.
Bekijk nu het volledige programma ...
Vragen hierover ? Geïnteresseerd maar u kan niet deelnemen ? Stuur ons een email.