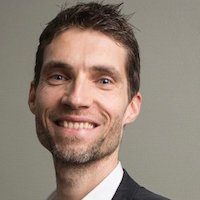 Lean Business Analyse
---
Van Lean Strategy Execution over Benefit Maps tot Betere Business Analyse
16 March 2017 (14-18u30)
Locatie:
Holiday Inn Airport
(Diegem)
Gepresenteerd
in het Nederlands
door
Filip Hendrickx
Prijs:
480 EUR
(excl. 21% BTW)
Registreer NU » This event is history, please check out the NEXT SESSION
Check out these related open workshops:
Check out our related in-house workshops:
Leerdoelen
Wat leert u tijdens deze workshop?
Je weet hoe requirements te vinden, analyseren, prioriteren en documenteren. Je koppelt de IT-oplossing aan de vereiste verandering in bedrijfsprocessen. Je volgt de implementatie op doorheen het project en zorgt mee voor een kwalitatieve oplevering binnen tijd, scope en budget.
Maar op een of andere manier is het resultaat nooit zoals verwacht. Stakeholders vinden de doorlooptijd te lang, de klant gebruikt de nieuwe product features niet, software wordt complexer in plaats van eenvoudiger en efficiënter, business resultaten blijven onder de verwachtingen. Stakeholders zien de business analist als vertragend in plaats van innoverend. Digitale disruptie blijft een bedreiging in plaats van een opportuniteit.
In deze workshop combineren we bewezen business analysetechnieken met lean start-up principes, zodat business analyse een drijvende kracht achter innovatie wordt.
Door het systematisch gebruik van benefit maps houden we scherpe projectdoelstellingen steeds voor ogen. We kijken hierbij niet alleen naar onze doelstellingen, maar ook naar deze van de klant.
We gaan met onze stakeholders pro-actief op zoek naar creatieve en innovatieve oplossingen in plaats van te wachten op veranderende requirements.
We denken in termen van veronderstellingen en validaties in plaats van requirements. Lean business analyse, dat is continu leren en bijsturen.
Verschillende voorbeeld-cases tonen de aanpak in praktijk. Oefeningen in groep zorgen voor toepassing op uw eigen project en organisatie.
Dit artikel geeft een beeld van de voorgestelde aanpak: A Business Analyst's Approach to Lean Strategy Execution.
Waarom zou u aan deze workshop deelnemen?
De in deze workshop voorgestelde aanpak en technieken helpen bij:
het uitvoeren van projectinitiatie en het opstellen van business cases zonder lange voorstudie en zonder overbodige documentatie ("reduce waste")
het opstellen en uitvoeren van een validatieplan, complementair aan het klassieke implementatieplan, zodat geen tijd verspild wordt aan requirements die geen waarde creëren
het bepalen van prioriteiten in analysetaken, niet op basis van buikgevoel maar op basis van meetbare feiten
het inhoudelijk bijsturen van projecten naarmate we bijleren over de noden van onze klanten
Voor wie is deze workshop bedoeld?
Deze workshop richt zich op iedereen die de stap wil zetten van het louter implementeren van oplossingen naar het uitvoeren van de strategie van een organisatie. Dit kan iedereen zijn die betrokken is bij innovatie en transformatie-projecten, zoals:
Business analisten en architecten
Product managers
Product owners
Process owners en customer journey managers
Service designers en customer experience designers
Requirements managers
Project- en programmamanagers
Enterprise architecten
Consultants
Volledig Programma
13.30u - 14.00u
Registratie, koffie/thee en croissants
Waarom business analyse verrijken met strategie en lean startup ?
Doelstellingen (If you don't know where you're going, you're unlikely to end up there - Forrest Gump)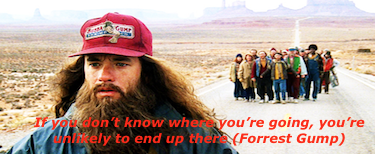 Van oplossing naar strategie: scherpe en meetbare doelstellingen bepalen. Wanneer is het project succesvol ?
Oplossingsonafhankelijke Succesfactoren (There's always a third way, and it's not a combination of the other two ways. It's a different way. – David Carradine)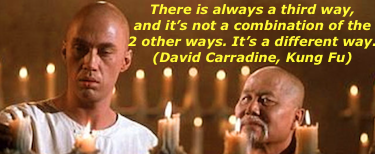 Veel projecten starten vanuit een oplossing. Waarom denken we dat de voorgestelde oplossing tot succes zal leiden ?
Onderscheid maken tussen doelstellingen, succesfactoren en concrete oplossingen
Welke alternatieve oplossingen kunnen we bedenken voor de succesfactoren ?
15.50u - 16.10u
Koffie/Thee en Versnaperingen
Van Veronderstellen naar Weten (The big question of our time is not "Can it be built? but "Should it be built?" – Eric Ries)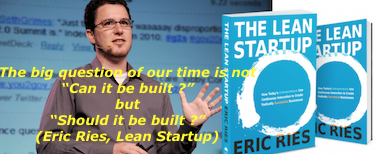 Wat is lean startup precies en wat kan het betekenen voor projecten in een grote, bestaande organisatie ?
Welke veronderstellingen maken we bij het definiëren van projecten, vaak onbewust ?
Wat als deze veronderstellingen fout blijken te zijn? Wat is de impact en hoe kunnen we dit vooraf valideren ?
De rol van het MVP in lean strategy execution
18.15u - 18.30u
Vragen & Antwoorden, Discussie
18.30u
Einde van deze workshop
Sprekers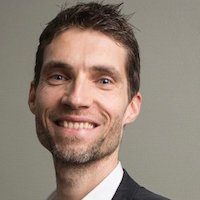 Dankzij 10 jaar ervaring als business consultant en voorafgaand 10 jaar ervaring in softwareontwikkeling en onderzoek, kan Filip vlot de koppeling maken tussen strategie en uitvoering. Filip volgt steeds een gestructureerde maar pragmatische aanpak. Hierin combineert hij klassieke business analyse-technieken met lean startup-technieken om tegemoet te komen aan de nood aan snellere en meer klantgerichte vernieuwing binnen een bestaande organisatie.
Filip richtte altershape op om bedrijven te helpen corporate startups te worden door middel van deze aanpak.
Filip is ook actief lid van IIBA Brussels en presenteert regelmatig op conferenties en seminaries.
Meer informatie over Filip vindt u natuurlijk ook op LinkedIn.
U kan Filip volgen op twitter via https://twitter.com/filiphdr.
Questions about this ? Interested but you can't attend ? Send us an email !