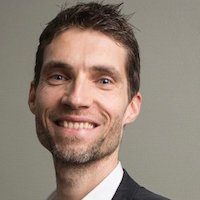 Lean Business Analyse
---
Breng de kracht van agile en lean naar uw business
30 May 2018 (14-18u30)
Locatie:
Parker Hotel
(Diegem)
Gepresenteerd
in het Nederlands
door
Filip Hendrickx
Prijs:
480 EUR
(excl. 21% BTW)
Registreer NU »
AGENDA »
SPREKERS » This event is history, please check out the NEXT SESSION
Check out our related open workshops:
Check out our related in-house workshops:
Leerobjectieven:
Wat leert u tijdens deze workshop?
Je weet hoe requirements te vinden, analyseren, prioriteren en documenteren. Je koppelt de IT-oplossing aan de vereiste verandering in bedrijfsprocessen. Je volgt de implementatie op doorheen het project en zorgt mee voor een kwalitatieve oplevering binnen tijd, scope en budget.
Maar op een of andere manier is het resultaat nooit zoals verwacht. Stakeholders vinden de doorlooptijd te lang, de klant gebruikt de nieuwe product features niet, software wordt complexer in plaats van eenvoudiger en efficiënter, business resultaten blijven onder de verwachtingen. Stakeholders zien de business analist als vertragend in plaats van innoverend. Digitale disruptie blijft een bedreiging in plaats van een opportuniteit.
In deze workshop combineren we bewezen business analysetechnieken met lean start-up principes, zodat business analyse een drijvende kracht achter innovatie wordt.
Door het systematisch gebruik van benefit maps houden we scherpe projectdoelstellingen steeds voor ogen. We kijken hierbij niet alleen naar onze doelstellingen, maar ook naar deze van de klant.
We gaan met onze stakeholders pro-actief op zoek naar creatieve en innovatieve oplossingen in plaats van te wachten op veranderende requirements.
We denken in termen van veronderstellingen en validaties in plaats van requirements. Lean business analyse, dat is continu leren en bijsturen.
Verschillende voorbeeld-cases tonen de aanpak in praktijk. Oefeningen in groep zorgen voor toepassing op uw eigen project en organisatie.
Dit artikel geeft een beeld van de voorgestelde aanpak: A Business Analyst's Approach to Lean Strategy Execution.
Waarom zou u aan deze workshop deelnemen?
De in deze workshop voorgestelde aanpak en technieken helpen bij:
het uitvoeren van projectinitiatie en het opstellen van business cases zonder lange voorstudie en zonder overbodige documentatie ("reduce waste")
het opstellen en uitvoeren van een validatieplan, complementair aan het klassieke implementatieplan, zodat geen tijd verspild wordt aan requirements die geen waarde creëren
het bepalen van prioriteiten in analysetaken, niet op basis van buikgevoel maar op basis van meetbare feiten
het inhoudelijk bijsturen van projecten naarmate we bijleren over de noden van onze klanten
Voor wie is deze workshop bedoeld?
Deze workshop richt zich op iedereen die de stap wil zetten van het louter implementeren van oplossingen naar het uitvoeren van de strategie van een organisatie. Dit kan iedereen zijn die betrokken is bij innovatie en transformatie-projecten, zoals:
Business analisten en architecten
Product managers
Product owners
Process owners en customer journey managers
Service designers en customer experience designers
Requirements managers
Project- en programmamanagers
Enterprise architecten
Consultants
AGENDA »
SPREKERS »
REGISTER »