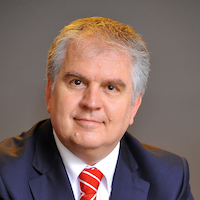 Informatieanalyse en Logisch Databaseontwerp
---
Zeventiende sessie reeds van deze uitermate praktische en interactieve workshop
4-6 May 2004 (9-17)
Location:
Auberge du PÍcheur
(Deurle/Sint-Martens-Latem (nabij Gent))
Gepresenteerd
in het Nederlands
door
Prijs:
1450 EUR
(excl. 21% BTW)
AGENDA »
SPREKERS » This event is history, please check out the List of Upcoming Seminars, or send us an email
Check out our related open workshops:
Check out our related in-house workshops:
Volledig Programma:
Elke dag
begint om 8.30u - 9.00u met ontvangst van de deelnemers met koffie/thee
eindigt om 17.00u
Gespreid over 3 dagen krijgt u:
1. Inleiding tot databaseontwerp
De fasen van databaseontwerp
Doelstellingen van databaseontwerp
De evolutie van databaseontwerp: van productiedatabases naar datawarehouses
Object-relationele concepten
2. Inleiding tot informatieanalyse
Drie basiseisen voor elk informatiemodel: compleet, conceptueel en formeel
De achtergrond van UML (Unified Modelling Language)
EER (Extended Entity Relationship) diagram
3. Componenten van een informatiemodel
Entiteiten en relaties
Rollen en relaties
Attributen: single-valued, multi-valued, identifying, non-identifying
Verschillende soorten sleutels: simpel en complex (op relaties)
Domeinen
Declaratieve en procedurele integriteitregels
Modelleren van historische gegevens
4. Object-oriented extensies
OMT (Object Modelling Technique) van Rumbaugh
OOA/OOD (Object Oriented Design and Analysis) van Coad/Yourdon
Overerving: sub- en super types
Samengestelde attributen
Aggregatietypes
Methoden en boodschappen
5. VerifiŽren van informatiemodellen
De CRUD-matrix voor het testen van compleetheid
De waarde van een state-transition (of life cycle) diagram
Controleren van 10 bekende fouten
6. Logisch databaseontwerp
Basisconcepten van relationele databases
Afhankelijkheden tussen attributen: functioneel, transitief, meerwaardig en Boyce-Codd
De normalisatietheorie en de normaalvormen
DefiniŽren van primaire-, alternatieve- en refererende-sleutels
Converteren van een informatiemodel naar een logisch relationeel databaseontwerp: 14 stappen
7. Samenvatting
SPREKERS »
Vragen hierover ? Geïnteresseerd maar u kan niet deelnemen ? Stuur ons een email.