Verbeter uw Agile Leiderschapscompetenties tijdens deze Unieke Eéndaagse Workshop
Prijs: 720 EUR (excl. 21% BTW)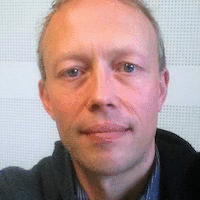 Volledig Programma:
13.30u - 14.00u
Registratie, koffie/thee en croissants
De deelgebieden binnen Agile Leiderschap
Interactieve sessies omtrent
Visie
Beslissingen nemen
Motivatie
Feedback geven en ontvangen
Coachen
Faciliteren
Veranderen van mezelf
Veranderen van anderen
Veranderen van het Systeem
Delegeren
Deze sessies worden onderbroken voor koffie rond 15u45 en een diner-buffet rond 18u00.
20.45u - 21.00u
Afsluiting van de workshop, Finale Q & amp; A, Discussie en Besluit
21.00u
Einde van deze workshop
En bekijk wie deze opleiding presenteert ...
These related seminars and workshops may also be of interest to you:
Vragen hierover ? Geïnteresseerd maar u kan niet deelnemen ? Stuur ons een email.