Verbeter de kwaliteit, snelheid en kostenstructuur van uw processen en produkten met behulp van Lean en Six Sigma technieken
Prijs: 540 EUR (excl. 21% BTW)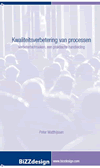 This event is history, please check out the List of Upcoming Seminars
These related seminars and workshops may also be of interest to you:
Sprekers: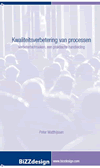 Peter Matthijssen is consultant en trainer bij BiZZdesign Nederland en gecertificeerd Lean Six Sigma "Black Belt". Peter heeft ruime praktijkervaring als projectleider van verbeterprojecten en is auteur van het boek "Kwaliteitsverbetering van processen". Dit boek, dat is gebaseerd op een praktijkcase, beschrijft op een toegankelijke manier een best practice aanpak voor procesverbetering en de bijbehorende technieken.
Bekijk nu het volledige programma ...
Vragen hierover ? Geïnteresseerd maar u kan niet deelnemen ? Stuur ons een email.