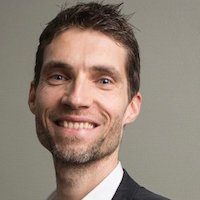 Van Strategie tot Lean Startup: Business Analyse in Tijden van Verandering
---
Van Lean Strategy Execution over Benefit Maps tot Betere Business Analyse
1 June 2016 (14-18u30)
Locatie:
Golden Tulip Brussels Airport
(Diegem)
Gepresenteerd
in het Nederlands
door
Filip Hendrickx
Prijs:
480 EUR
(excl. 21% BTW)
AGENDA »
SPREKERS » This event is history, please check out the List of Upcoming Seminars, or send us an email
Check out our related open workshops:
Check out our related in-house workshops:
Leerobjectieven:
Wat leert u tijdens deze workshop?
Er zijn nog steeds veel projecten die niet het verwachte resultaat opleveren. Mensen in een business analyserol zijn vaak heel goed geplaatst om hun organisatie te helpen het beter te doen. In deze workshop leert u hiervoor een aanpak in drie stappen, waarbij we de sterktes van business analysetechnieken en lean start-up principes combineren tot een doeltreffende mix:
Scherpstellen van projectdoelen: Wanneer is het project een succes? Hoe verleg je de focus binnen je project van oplossing naar gewenst resultaat? Hoe verzeker je dat een project effectief bijdraagt aan de strategie van uw organisatie ?
Blootleggen van de echte noden en oplossingsalternatieven: Hoe zal de oplossing de projectdoelen helpen bereiken? Hoe identificeer je waardevolle alternatieven? Hoe breng je het gesprek met je stakeholders hierrond op gang ?
Identificeren, prioriteren en valideren van hypotheses: Hoe verminder je de kans op het bouwen van foute of ontoereikende oplossingen door zo vroeg mogelijk en continu veronderstellingen in uw projecten te valideren ?
Verschillende voorbeeld cases tonen de aanpak in praktijk. Oefeningen in groep per onderdeel zorgen voor toepassing op uw eigen project en organisatie.
Dit artikel geeft een beeld van de voorgestelde aanpak: A Business Analyst's Approach to Lean Strategy Execution.
Waarom zou u aan deze workshop deelnemen?
Business analyse gaat vandaag veel verder dan requirements verzamelen en documenteren.
In deze workshop leert u de stap te zetten van het louter implementeren van oplossingen naar het uitvoeren van de strategie van uw organisatie. De aanpak helpt u de link te maken tussen oplossingen en bedrijfsdoelstellingen en te valideren of de voorgestelde oplossing effectief zal werken.
De in deze workshop voorgestelde aanpak en technieken helpen bij:
het uitvoeren van projectinitiatie
het opstellen van business cases
het opstellen en uitvoeren van een validatieplan, complementair aan het klassieke implementatieplan
het bepalen van prioriteiten in analysetaken
het inhoudelijk bijsturen van projecten naarmate we bijleren over de noden van onze klanten
Voor wie is deze workshop bedoeld?
Deze workshop richt zich op iedereen die de stap wil zetten van het louter implementeren van oplossingen naar het uitvoeren van de strategie van een organisatie. Dit kan iedereen zijn die betrokken is bij innovatie en transformatie-projecten, zoals:
Business analisten en architecten
Enterprise architecten
Productmanagers
Product owners
Process owners en customer journey managers
Service designers en customer experience designers
Requirements managers
Project- en programmamanagers
Consultants
AGENDA »
SPREKERS »
Vragen hierover ? Geïnteresseerd maar u kan niet deelnemen ? Stuur ons een email.