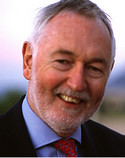 Mastering Business Analysis
---
James Robertson teaches you the craft of business analysis, via a pragmatic, integrated approach to business needs and solutions
10-11 January 2017 (9h30-17h30)
Location:
Crowne Plaza Le Palace
(Brussels City Center)
Presented
in English
by
James Robertson
Price:
1450 EUR
(excl. 21% VAT)
Register Now »
AGENDA »
SPEAKERS » This event is history, please check out the NEXT SESSION
Check out our related open workshops:
Check out our related in-house workshops:
What will you learn here ?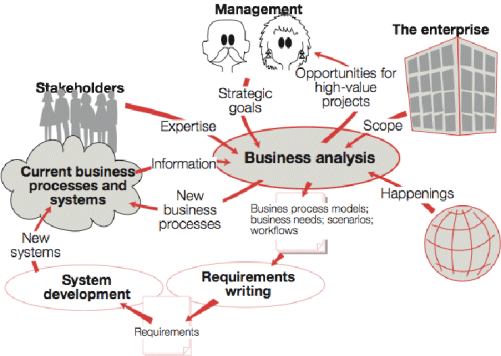 During this workshop, you will learn how to:
Discover real business needs, not just the obvious and most talked-about ones
Improve your business processes and systems by a combination of process modelling, systems thinking and innovation
Define the most beneficial scope for the analysis project
Use various models to understand and communicate the business processes and stored data, and ensure stakeholders also understand
Use business events to partition the work into natural segments for easier understanding
Be better at presenting and communication your ideas, and convincing people of your insights
Think systemically and innovatively, to find the best solutions for your client's business
Be a better business analyst
Why we organize this workshop: Increasing importance of business analysis and business analysts
FREE BOOK for all participants: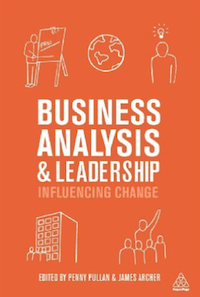 Business Analysis & Leadership (Kogan Page)
Business analysis provides the foundation for almost every kind of business change. Business analysts investigate the work of the business to find both the problems to be corrected and solutions to improve the business processes. Business analysis is a combination of modelling, systemic thinking, innovating, communicating, process analysis, persuasion and several other analytical skills.
In short, the task of the business analysis is to uncover the real business, and communicate it in such a way that all stakeholders come to a consensus on the best way(s) to improve the business. The business analyst is both a modeller and a communicator: Models are used to understand the processes, information and behaviours that make up the business.The analyst must also communicate this understanding clearly so that all stakeholders arrive at the same view of their business.
The analyst is charged with guiding the business-oriented aspects of the project ensuring that the right problem is being solved, and finding innovative and optimally-beneficial solutions. This course teaches you on how to do that.
Who should attend this workshop ?
Business analysis is almost everyone's job - every employee has some responsibility for effective business improvement. The most likely job titles you would find at this course are:
Business Analyst
Systems Analyst
Project Leader
Requirements Engineer
Product or Program Manager
Product Owner
or similar titles.
We also believe Users and Software Customers will benefit from learning advanced business analysis techniques, and will understand better how these can contribute to the organisation's wellbeing.
Why should you attend this workshop ?
Our businesses thrive or flounder on the effectiveness of their business processes, both automated and manual. Businesses with good processes provide a better service and are more responsive to their customers, and vice versa.
Business analysis is the craft of enlightened improvement to business systems and processes. Moreover, business analysis gives you ways of identifying the areas where improvement projects will yield the highest value.
This two-day course in business analysis gives you the skills and tools to discover your client's real business, and to determine and demonstrate the best ways of improving it. This course is a natural companion to Mastering the Requirements Process, where we teach the art of requirements writing. The models and understanding produced by Mastering Business Analysis are the optimal input and foundation for your requirements process.
AGENDA »
SPEAKERS »
REGISTER »
Questions about this ? Interested but you can't attend ? Send us an email !