Big data: hoe werkt het en wat kun je ermee ?
Prijs: 720 EUR (excl. 21% BTW)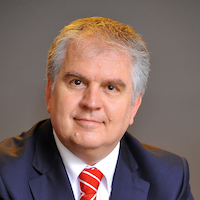 This event is history, please check out the List of Upcoming Seminars
These related seminars and workshops may also be of interest to you:
Leerobjectieven:
WAAROM organizeren wij dit seminar over Big Data, Hadoop en Analytics ?
Big Data, Hadoop, NoSQL, analytical SQL databaseservers, NewSQL, MapReduce, appliances zijn de populaire termen van vandaag. Is dit technologie voor alleen de grote, bekende websites, zoals Bol.com, Amazon, LinkedIn, Twitter en Facebook, of heeft deze technologie wel degelijk traditionele organisaties iets te bieden? In dit seminar worden deze nieuwe ontwikkelingen helder toegelicht en wordt duidelijk gemaakt hoe, waar en waarom ze ook zeer relevant kunnen zijn voor meer traditionele organisaties.
Tijdens het seminar zullen voorbeelden van toepassingsgebieden van big data gegeven worden. Een belangrijk toepassingsgebied is uiteraard analytics. Big data applicaties maken vormen van analytics mogelijk waarvan veel organisaties momenteel alleen kunnen dromen. Big data applicaties vereisen de opslag en verwerking van (soms extreem) grote hoeveelheden gegevens.
Maar welke gegevensopslagtechnologie dient ingezet te worden? Bestaande, meer traditionele technologie haalt misschien niet de benodigde schaalbaarheid of alleen voor een onacceptabel hoge prijs. Organisaties kunnen ook kiezen voor een van de volgende oplossingen:
Hadoop: een platform speciaal ontwikkeld voor big data systemen
Een NoSQL databaseserver, zoals CouchDB, Cassandra en MongoDB
Een analytical SQL databaseserver, zoals Aster Database, Oracle Exalytics, SAP HANA en Teradata
Een NewSQL databaseserver, zoals Clustrix, GenieDB, NuoDB, Translattice of VoltDB
Tijdens dit seminar worden al deze nieuwe technologieën kritisch besproken. Voor- en nadelen worden toegelicht en mogelijkheden en technische eigenschappen worden besproken. Na het seminar heeft u een gedegen en compleet overzicht van deze snel veranderende wereld van gegevensopslagtechnologie om big data systemen te ontwikkelen. U zult deze kennis goed kunnen gebruiken om een keuze voor de toekomst te maken.
Wat hebben big data en Hadoop te bieden aan retail, utilities, banking, insurance, ... bedrijven ?
WAT zal u leren op dit seminar over Big Data, Hadoop en Analytics ?
Dit seminar beantwoordt deze en vele andere vragen:
Wat wordt precies bedoeld met Big Data en NoSQL, en waarom kan dit nuttig zijn voor uw bedrijf ?
Welke "flavours" van NoSQL bestaan er en wat zijn de bekendste produkten ?
Welke rol speelt Hadoop ?
Wat zijn de belangrijkste eigenschappen, voordelen en nadelen van analytische database servers ?
Hoe ontsluiten we de kracht van big data databases, Hadoop en NoSQL voor rapportering en data/tekst-analyse, en wat wordt bedoeld met de "SQL-ficatie van NoSQL" ?
Waar gaat dit naar toe, m.a.w. wat mogen we nog verwachten van de Big Data, NoSQL, NewSQL en analytical database revolutie ?
Wat is NewSQL en waarom/wanneer is dit nuttig voor uw bedrijf ?
WIE mag dit seminar niet missen ?
Dit seminar is bedoeld voor iedereen die alles wil leren over de nieuwste ontwikkelingen in de databasewereld, o.a.:
database specialisten,
database administrators,
datawarehouse- en database designers,
database- en business intelligence experten,
consultants,
technology planners,
project managers,
systeem- en infrastructuur analisten,
...
Bekijk nu het volledige programma ...
En bekijk wie deze opleiding presenteert ...
Vragen hierover ? Geïnteresseerd maar u kan niet deelnemen ? Stuur ons een email.