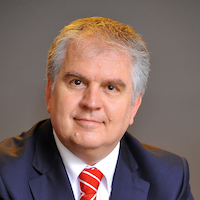 Big Data, Hadoop en NoSQL voor Business Intelligence en Datawarehousing
---
Tweedaags leveranciersonafhankelijk technologie-overzicht van big data oplossingen voor business intelligence
27-28 September 2017 (14-21u)
Locatie:
Parker Hotel
(Diegem)
Gepresenteerd
in het Nederlands
door
Rick van der Lans
Prijs:
1450 EUR
(excl. 21% BTW)
Registreer NU »
AGENDA »
SPREKERS » This event is history, please check out the List of Upcoming Seminars, or send us an email
Check out our related open workshops:
Check out our related in-house workshops:
Leerobjectieven:
WAT zal u leren op dit seminar over Big Data, Hadoop en NoSQL voor Business Intelligence-systemen en Datawarehouses ?
Wat heeft Big Data en Hadoop te bieden aan bedrijven in retail, utilities, banking, insurance, ..., en de overheid ?
Dit seminar beantwoordt deze en vele andere vragen:
Wat zijn de nieuwste trends en technologische ontwikkelingen in business intelligence, analytics, datawarehousing, streaming analytics en big data ?
Wat is de waarde van big data en analytics voor organisaties ?
Welke producten en technologieën zijn de winnaars en welke verliezers ?
Hoe creëren nieuwe en bestaande technologieën, zoals Hadoop, NoSQL en NewSQL, nieuwe kansen in uw organisatie ?
Hoe kunnen agile data business intelligence systemen ontworpen worden?
Hoe kunnen big data en analytics opgenomen worden in bestaande business intelligence architecturen ?
WAAROM organizeren wij dit seminar over Big Data Technologie ?
Big data, Hadoop, in-memory analyses, Spark, Kafka, self-service BI, fast data, datawarehouse automation, analytische databaseservers, datavirtualisatie, data vault, operational intelligence, predictive forecasting en NoSQL zijn slechts enkele van de nieuwe technologieën die beschikbaar zijn gekomen voor de ontwikkeling van BI-systemen. De meeste zijn zeer krachtig en uitermate geschikt voor de ontwikkeling van meer flexibele en schaalbare BI-systemen. Maar welke kies je nu ?
Door deze waterval van nieuwe ontwikkelingen wordt het voor organisaties steeds moeilijker om de juiste tools te kiezen. Welke technologieën zijn relevant? Zijn ze al volwassen genoeg? Waarvoor kunnen ze gebruikt worden? Dit zijn allemaal terechte, maar lastige vragen om te beantwoorden.
In dit tweeedaags seminar kijken we met een duidelijke, uitgebreide en kritische blik naar al deze nieuwe ontwikkelingen en hun onderlinge relaties. Technologieën en technieken worden uitgelegd, marktoverzichten worden besproken, zwakke en sterke punten komen aan bod en richtlijnen en goeie praktijkvoorbeelden worden behandeld.
De grootste revolutie in BI is duidelijk big data. Daarom wordt in dit seminar ruimschoots stilgestaan bij dit intrigerende onderwerp. Hadoop, Spark, MapReduce, Kafka, Hive, NoSQL, SQL-on-Hadoop komen allemaal aan bod. Daarnaast wordt de relatie tussen big data en analytics uitgebreid besproken.
Dit tweedaags seminar biedt een unieke kans om alles over de nieuwe BI-ontwikkelingen te zien en te horen. Het biedt een perfecte update voor diegenen die meer willen weten over hoe zij BI-systemen klaar kunnen maken voor de komende tien jaar.
WIE mag dit seminar niet missen ?
Dit seminar is bedoeld voor iedereen die alles wil leren over de nieuwste ontwikkelingen in de databasewereld, o.a.:
Business Intelligence-specialisten,
Datawarehouse-ontwerpers,
Business Analysts,
Technology Planners,
Technical en Enterprise Architects,
IT Consultants en IT Strategists,
Systeemanalisten,
Database-ontwikkelaars en Database Administrators,
Solution and Data Architects,
IT Managers
...
13.30u - 14.00u - Registratie en ontvangst van de deelnemers met koffie/thee en croissants
14.00u - Begin van dit Tweedaags Seminar

De veranderende wereld van Business Intelligence
Hadoop nader bekeken
Spark nader bekeken
NoSQL nader bekeken
Overzicht van analytische SQL-databaseservers
Technologieën voor fast data en streaming analytics

Einde van dag 1 (27 september)
14.00u - Begin van dag 2 (28 September)

Datavirtualisatie voor Agile BI-systemen en Lean Integration
Nieuwe Business Intelligence-architecturen
New SQL Databaseservers
Modelleren van data voor Big Data, Hadoop en NoSQL
Samenvatting en afsluiting
21.00u - Einde van dit Tweedaags Seminar

AGENDA » SPREKERS » REGISTER »

Vragen hierover ? Geïnteresseerd maar u kan niet deelnemen ? Stuur ons een email.