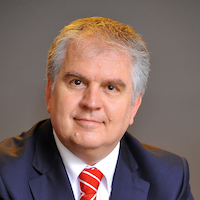 Big Data, Hadoop en NoSQL voor Business Intelligence en Datawarehousing
---
Tweedaags leveranciersonafhankelijk technologie-overzicht van big data oplossingen voor business intelligence
27-28 September 2017 (14-21u)
Locatie:
Parker Hotel
(Diegem)
Gepresenteerd
in het Nederlands
door
Rick van der Lans
Prijs:
1450 EUR
(excl. 21% BTW)
Registreer NU » This event is history, please check out the List of Upcoming Seminars, or send us an email
Check out these related open workshops:
Check out our related in-house workshops:
Leerdoelen
WAT zal u leren op dit seminar over Big Data, Hadoop en NoSQL voor Business Intelligence-systemen en Datawarehouses ?
Wat heeft Big Data en Hadoop te bieden aan bedrijven in retail, utilities, banking, insurance, ..., en de overheid ?
Dit seminar beantwoordt deze en vele andere vragen:
Wat zijn de nieuwste trends en technologische ontwikkelingen in business intelligence, analytics, datawarehousing, streaming analytics en big data ?
Wat is de waarde van big data en analytics voor organisaties ?
Welke producten en technologieën zijn de winnaars en welke verliezers ?
Hoe creëren nieuwe en bestaande technologieën, zoals Hadoop, NoSQL en NewSQL, nieuwe kansen in uw organisatie ?
Hoe kunnen agile data business intelligence systemen ontworpen worden?
Hoe kunnen big data en analytics opgenomen worden in bestaande business intelligence architecturen ?
WAAROM organizeren wij dit seminar over Big Data Technologie ?
Big data, Hadoop, in-memory analyses, Spark, Kafka, self-service BI, fast data, datawarehouse automation, analytische databaseservers, datavirtualisatie, data vault, operational intelligence, predictive forecasting en NoSQL zijn slechts enkele van de nieuwe technologieën die beschikbaar zijn gekomen voor de ontwikkeling van BI-systemen. De meeste zijn zeer krachtig en uitermate geschikt voor de ontwikkeling van meer flexibele en schaalbare BI-systemen. Maar welke kies je nu ?
Door deze waterval van nieuwe ontwikkelingen wordt het voor organisaties steeds moeilijker om de juiste tools te kiezen. Welke technologieën zijn relevant? Zijn ze al volwassen genoeg? Waarvoor kunnen ze gebruikt worden? Dit zijn allemaal terechte, maar lastige vragen om te beantwoorden.
In dit tweeedaags seminar kijken we met een duidelijke, uitgebreide en kritische blik naar al deze nieuwe ontwikkelingen en hun onderlinge relaties. Technologieën en technieken worden uitgelegd, marktoverzichten worden besproken, zwakke en sterke punten komen aan bod en richtlijnen en goeie praktijkvoorbeelden worden behandeld.
De grootste revolutie in BI is duidelijk big data. Daarom wordt in dit seminar ruimschoots stilgestaan bij dit intrigerende onderwerp. Hadoop, Spark, MapReduce, Kafka, Hive, NoSQL, SQL-on-Hadoop komen allemaal aan bod. Daarnaast wordt de relatie tussen big data en analytics uitgebreid besproken.
Dit tweedaags seminar biedt een unieke kans om alles over de nieuwe BI-ontwikkelingen te zien en te horen. Het biedt een perfecte update voor diegenen die meer willen weten over hoe zij BI-systemen klaar kunnen maken voor de komende tien jaar.
WIE mag dit seminar niet missen ?
Dit seminar is bedoeld voor iedereen die alles wil leren over de nieuwste ontwikkelingen in de databasewereld, o.a.:
Business Intelligence-specialisten,
Datawarehouse-ontwerpers,
Business Analysts,
Technology Planners,
Technical en Enterprise Architects,
IT Consultants en IT Strategists,
Systeemanalisten,
Database-ontwikkelaars en Database Administrators,
Solution and Data Architects,
IT Managers
...
Volledig Programma
13.30u - 14.00u
Registratie en ontvangst van de deelnemers met koffie/thee en croissants
14.00u
Begin van dit Seminar
De veranderende wereld van Business Intelligence
Big Data: hype of werkelijkheid?
Operational intelligence: zijn online datawarehouses nodig?
Fast data is de volgende stap voor big data
Data warehouses in de cloud
Self-service BI
De business value van analytics
Wat heeft Big Data en Hadoop te bieden aan bedrijven in retail, utilities, banking, insurance, ..., en de overheid ?
Hadoop nader bekeken
De relatie tussen big data en analytics
De Hadoop software stack, inclusief HDFS, MapReduce, YARN, Hive, Storm, Sqoop, Flume en HBase
Balanceren tussen productiviteit en schaalbaarheid
Big data beschikbaar maken voor een groter publiek met SQL-on-Hadoop engines, zoals Apache Drill, Apache Hive, Apache Phoenix, Cloudera Impala, HP Vertica, IBM BigSQL, JethroData, MemSQL, SparkSQL en Splice Machine
15.45u - 16.00u
Koffie/thee Break
Spark nader bekeken
Spark gaat over in-memory analytische verwerking
De interfaces: SQL, R, Scala, Python
Heeft Spark Hadoop nodig?v
De relatie tussen Spark en data science
Use cases van Spark
NoSQL nader bekeken
Classificatie van NoSQL databaseservers: key-value stores, document stores, column-family stores en graph data stores
Marktoverzicht: CouchDB, Cassandra, Cloudera, MongoDB en Neo4j
Strong consistency of eventual consistency?
Waarom een geaggregeerd datamodel?
Use case van NoSQL-producten
Hoe moeten gegevens geanalyseerd worden die in NoSQL-databases opgeslagen zijn?
17.45u - 18.45u
Dinner & Networking
Overzicht van analytische SQL-databaseservers
Zijn klassieke SQL-databaseservers geschikt voor datawarehousing?
Belangrijke performance verbeterende functies: column-oriented storage, in-database analytics
Marktoverzicht van analytische SQL-databaseservers: Apache Greenplum, Exasol, HP Vertica, IBM PureData Systems for Analytics, InfoBright, JustOneDB, Kognitio WX2, Microsoft PDW, Oracle In-Memory, SAP HANA en Sybase IQ, SnowflakeDB, Teradata Appliance en Teradata Aster Database
21.00u
Einde van de Eerste Dag van dit Seminar
14.00u
Begin van Dag 2 (28 September) van dit Seminar
Technologieën voor fast data en streaming analytics
De grootste toepassing van fast data: het Internet of Things (IoT)
IoT betekent streaming data en snel analyseren van die data
IoT devices: Smartphones (horloges), RFID sensoren, machines, algemene sensoren, cameras, pace makers, enzovoorts
De uitdaging: real-time reacties op streaming data
De verschillen tussen big data en fast big data
Technologieën voor streaming data: Apache Kafka, Apache ActiveMQ, Amazon Kinesis, Kestrel, RabbitMQ en ZeroMQ
Verschillen tussen de nieuwe technologieën en traditionele message queuing producten
Producten voor big data streaming: Apache Storm en Flink, IBM InfoSphere Streams, Informatica for Streaming Analytics, Software AG Apama en Spark Streaming
Hoe integreren we fast data met het enterprise data warehouse?
Datavirtualisatie voor Agile BI-systemen en Lean Integration
Datavirtualisatie biedt on-demand data integratie
Naadloos integreren van big data en het datawarehouse
Marktoverzicht: AtScale, Cirro Data Hub, Cisco Information Server, Denodo Platform, RedHat JBoss Data Virtualization, Rocket DV en Stone Bond Enterprise Enabler
Importeren van niet-relationele gegevens, zoals XML documenten, webservices, NoSQL en Hadoop data en ongestructureerde gegevens
Verschillen tussen datavirtualisatie en data blending
Nieuwe Business Intelligence-architecturen
Bespreken van verschillende BI-architecturen, inclusief Kimball's Data Warehouse Bus, Architecture, Inmon's Corporate Information Factory, DW 2.0, the Federated Architecture, the Centralized Warehouse Architecture, the Data Virtualization Architecture en the BI in the Cloud Architecture
Hebben we nog data marts nodig?
Wat is de rol van master datamanagement in BI-architecturen?
Gebruik van data vault om flexibelere datawarehouses te creëren
Datawarehouse automation om sneller datawarehouses en data marts te creëren
New SQL Databaseservers
NewSQL staat voor high-performance transactie-georiënteerde SQL-databaseservers
Simpelere transactiemechanismen om scale-out te realiseren
Wat betekent de term geo-compliancy?
Marktoverzicht, inclusief Clustrix, GenieDB, NuoDB en VoltDB
Modelleren van data voor Big Data, Hadoop en NoSQL
Uitleg van niet-relationele concepten, zoals column families, hiërarchieën, verzamelingen en lijsten
Is het opslaan van ongestructureerde en semi-gestructureerde gegevens echt flexibeler?
De verschillen tussen schema-on-read en schema-on-write
Regels voor de transformatie van klassieke gegevensmodellen in NoSQL-concepten
Toepassingsbehoeften beïnvloeden het database-ontwerp
Samenvatting en afsluiting
21.00u
Einde van dit Seminar
Sprekers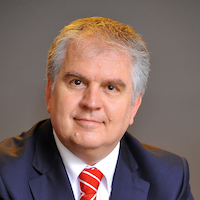 Rick van der Lans is onafhankelijk adviseur, docent en auteur op de terreinen datawarehousing, business intelligence, applicatie-integratie en databasetechnologie. Als consultant heeft hij door de jaren heen veel grote bedrijven (nationaal en internationaal) geadviseerd bij het ontwerpen van hun datawarehouse-architectuur en bij het maken van een toolkeuze.
Rick heeft als spreker op conferenties een zeer goede naam verworven zowel in binnen- als buitenland. Hij weet als geen ander een goede balans te vinden tussen op de praktijk toegesneden technologische en strategische zaken.
Hij schrijft voor het bekende BeyeNetwork.com. Tevens verschenen van zijn hand diverse artikelen in toonaangevende vakbladen. Verschillende van zijn boeken, waaronder het populaire "SQL Leerboek", zijn in vele talen gepubliceerd. Recent is van zijn hand verschenen Data Virtualization for Business Intelligence Systems", alsook tientallen whitepapers over BI.
Questions about this ? Interested but you can't attend ? Send us an email !