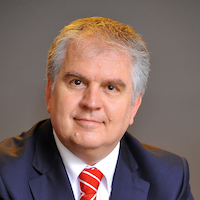 Big Data, NoSQL en Analytics
---
Bouwstenen voor uw innovatieve database toepassingen van morgen
21 February 2013 (14-18u30)
Locatie:
Golden Tulip Brussels Airport
(Diegem)
Gepresenteerd
in het Nederlands
door
Prijs:
420 EUR
(excl. 21% BTW)
Registreer NU »
AGENDA »
SPREKERS » This event is history, please check out the List of Upcoming Seminars, or send us an email
Check out our related open workshops:
Check out our related in-house workshops:
Leerobjectieven:
Waarom dit seminar over Big Data, NoSQL en Analytics ?
Big Data, Hadoop, NoSQL, analytical databaseservers, MapReduce, appliances zijn de populaire termen van vandaag. Maar zijn dit tijdelijke hypes ? Is dit technologie voor alleen de grote, bekende internet websites zoals Facebook of Twitter ? Was relationele databasetechnologie dan toch niet de "one-size-fits-all" oplossing voor alle opslagproblemen ?
In dit seminar worden deze nieuwe ontwikkelingen helder toegelicht en wordt duidelijk gemaakt waar, waarom en vooral hoe ze zeer relevant kunnen zijn voor meer traditionele organisaties. Onze spreker Rick van der Lans is een database-expert pur sang, vertrouwd met relationele databasetechnologie en SQL, maar hij heeft in zijn loopbaan ook hiërarchische en netwerkdatabases, object databases, XML databases en nu ook NoSQL, streaming en analytical databases de revue zien passeren. Rick verschaft u de kennis en inzichten die u nodig hebt om goede keuzes te maken voor uw NoSQL-gebaseerde toepassingen, maar hij kadert de NoSQL revolutie, analytische database servers en het Big Data gebeuren ook in een ruimer pragmatisch kader.
Wat heeft big data te bieden voor retail, utilities, banking, insurance ?
Waarom mag u dit seminar over Big Data, NoSQL en Analytics niet missen ?
Concreet krijgt u antwoord op volgende vragen tijdens dit seminar:
Wat bedoelen we met Big Data en waarom is dit nuttig voor u ?
Wat is NoSQL eigenlijk, en wat kan dit voor u betekenen ?
Welke NoSQL implementaties zijn er beschikbaar, en wat is hun status ?
Wat zijn de eigenschappen, en de voor- en nadelen van analytische database servers ?
Voor welke toepassingen zijn deze concepten en tools het meest geschikt ?
Hoe ontsluiten we Big Data voor rapportage en analyse ?
Waar gaan de Big Data, NoSQL en analytical database revolutie naar toe ?
Voor wie is dit seminar bestemd ?
Dit seminar is bestemd voor eenieder die vanuit zijn of haar functie op de hoogte moet blijven van de ontwikkelingen op database- en datawarehousegebied, zoals:
databasespecialisten,
databasebeheerders,
datawarehouse- en databaseontwerpers,
database-experts,
consultants,
technology planners,
projectleiders en
systeemanalisten
AGENDA »
SPREKERS »
REGISTER »
Vragen hierover ? Geïnteresseerd maar u kan niet deelnemen ? Stuur ons een email.