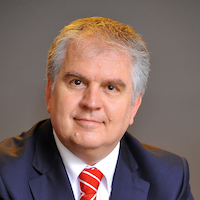 Big Data, NoSQL, NewSQL and Analytics
---
Building blocks for tomorrow's innovative database applications
3 October 2013 (14-21h)
Location:
Golden Tulip Brussels Airport
(Diegem)
Presented
in English
by
Price:
720 EUR
(excl. 21% VAT)
Register Now »
AGENDA »
SPEAKERS » This event is history, please check out the List of Upcoming Seminars, or send us an email
Check out our related open workshops:
Check out our related in-house workshops:
Why do we organize this seminar about Big Data, NoSQL, NewSQL and Analytics ?
Today, Big Data, Hadoop, NoSQL, NewSQL, analytical database servers, MapReduce, appliances are all very popular terms in the IT industry. But are these just all hypes? Is this exotic technology only for Facebook and Twitter-like websites ? Was the relational database not the one-size-fits-all solution for all your information management problems after all ? Can Big Data and NoSQL be valuable for more traditional enterprises like yours ?
This seminar discusses and positions these new developments clearly, and explains why and how they can be relevant for any organisation. Our speaker Rick van der Lans is a database-expert pur sang, very familiar with relational database technology and SQL, who has witnessed the rise (and sometimes fall) of many other database technologies, like hierarchical and network databases, object databases, XML databases and now also NoSQL, NewSQL, streaming and analytical databases. Rick offers you the knowledge and insights you need to make the right choices in the big data revolution, and to put NoSQL, NewSQL, analytical database servers and big data in a broader, pragmatic perspective.
What does big data have to offer for retail, utilities, banking, insurance, ... companies ?
What will you learn at this unique seminar about Big Data, NoSQL, NewSQL and Analytics ?
This seminar answers these and many other questions:
What exactly do we mean with Big Data and NoSQL, and why/when can this be useful for you ?
Which NoSQL implementations exist, and what is their status ?
What are the properties and advantages/disadvantages of analytical database servers ?
What are key-value, document, column-family and graph stores ?
For which applications are these concepts and tools most useful ?
How do we unlock the power of big data databases for reporting and analysis, and what is meant with the "SQL-fication of NoSQL" ?
Where is the Big Data, NoSQL, NewSQL and analytical database revolution going ?
What exactly is NewSQL and why/when can this be useful for you ?
Who should attend this seminar ?
This seminar is intended for anyone who wants to learn about the newest developments in the database world, including (but not limited to):
database specialists,
database administrators,
datawarehouse- and database designers,
database- and business intelligence experts,
consultants,
technology planners,
project managers,
system and infrastructure analists,
...
AGENDA »
SPEAKERS »
REGISTER »
Questions about this ? Interested but you can't attend ? Send us an email !