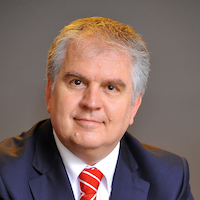 Operational en Real-Time Business Intelligence
---
Speel sneller in op de business intelligence bal
18 April 2013 (14-18u30)
Location:
Golden Tulip Brussels Airport
(Diegem)
Gepresenteerd
in het Nederlands
door
Prijs:
420 EUR
(excl. 21% BTW)
Registreer NU »
AGENDA »
SPREKERS »
Alle events vóór 1 MEI worden uitgesteld, events na 1 MEI staan nog steeds ingepland. Echter, indien we ook deze events zouden moeten uitstellen vanwege corona, kunt u uw deelname herbevestigen voor een volgend event. This event is history, please check out the List of Upcoming Seminars, or send us an email
Check out our related open workshops:
Check out our related in-house workshops:
"Beslissingen nemen op basis van 100% (of toch bijna) up-to-date data"
Leerobjectieven:
Waarom dit seminar over Operational en Real-Time Business Intelligence ?
Operational reporting, operational dashboarding, operational analytics, embedded analytics, het zijn allemaal vormen van business intelligence waarbij onze gebruikers niet kunnen werken met verouderde gegevens. Bij operational BI moeten de gebruikers toegang hebben tot de meest recente stand van zaken.
In klassieke business intelligence omgevingen is het gewoon te werken met licht verouderde gegevens. Dit maakt het mogelijk architecturen en producten in te zetten die daarop gericht zijn. Nieuwe gegevens worden eerst naar een staging area gekopieerd, van daaruit naar een datawarehouse en dan door naar datamarts. Dit proces kan van enkele minuten tot enkele dagen duren.
Maar wat als er maar enkele seconden mogen verlopen tussen de invoer van nieuwe gegevens en de analyse ervan? En wat als het niet om seconden maar om microseconden gaat?
Voor operational BI moeten andere producten ingezet worden en andere architecturen bedacht worden. In deze sessie wordt hier een helder overzicht van gegeven. Aan bod komen onder andere datareplicatoren, complex event processing engines, NoSQL engines, streaming databaseservers, datavirtualizatie servers, enterprise service bussen, online data cleansing, en rules engines. Daarnaast is integratie met een datawarehouse wel altijd een vereiste.
Waarom mag u dit seminar niet missen ?
Concreet krijgt u antwoord op volgende vragen tijdens dit seminar:
Wat bedoelen we met operational business intelligence ?
Wat is het verschil tussen operational reporting en operational analytics ?
Wie zijn de belangrijkste operational BI leveranciers ?
Wordt het automatisch nemen van beslissingen op basis van real-time BI ooit mogelijk ?
Wat zijn de organisatorische implicaties van operational BI ?
Voor wie is dit seminar bestemd ?
Dit seminar is bestemd voor eenieder die meer wil weten over architecturen en oplossingen voor business intelligence en datawarehousing, waaronder:
datawarehouse- en databaseontwerpers,
BI en datawarehousing-consultants,
technologieplanners,
BI projectleiders,
informatieanalisten en systeemanalisten
AGENDA »
SPREKERS »
REGISTER »