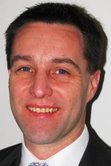 Open Source Business Intelligence
---
Open source alternatieven voor de inrichting van uw BI stack, met een overzicht van tools, leveranciers, kosten en valkuilen
24 September 2009 (14-21u)
Locatie:
Pullman Diegem
(Diegem)
Gepresenteerd
in het Nederlands
door
Prijs:
590 EUR
(excl. 21% BTW)
AGENDA »
SPREKERS » This event is history, please check out the List of Upcoming Seminars, or send us an email
Check out our related in-house workshops:
Volledig Programma:
13.30u - 14.00u
Registratie en ontvangst van de deelnemers met koffie/thee, eventueel ook Solutions Expo
14.00u-14.30u
Open Source introductie
De Open Source belofte
Definities, licentievormen
Ontwikkelmodel
Mythen en feiten
14.30u-14.40u
Open Source BI Overzicht
Business Intelligence intro
De 'BI Stack': componenten & volwassenheid
OS BI Suites: JasperSoft, Pentaho en Spago overzicht
15.00u-15u50
Data Warehousing deel 1
Systeemkeuze Linux vs Windows
Data Integratie: fysiek vs virtueel
Overzicht ETL tools
Cases & demo's
15.50u-16.10u
Koffie/Thee Break met versnaperingen, eventueel ook Solutions Expo
16.10u-16.50u
Data Warehousing deel 2
Open source databases voor datawarehousing & analytics
Data modellering en –beheer, meta- en master data management
Business Rules & Realtime BI: ook al Open Source?
Een datawarehouse in de 'Cloud' of als SaaS?
16.50u-18.00u
Een Vergelijking van BI Suites, deel 1
Spago, JasperSoft en Pentaho in detail (incl. demo!)
Reporting tools onder de loep
Eclipse als BI ontwikkelplatform ?
Het "all-in-one" Ingres Icebreaker alternatief
18.00u-19.20u
Diner met eventueel ook Solutions Expo
19.20u-20.00u
Een Vergelijking van BI Suites, deel 2
Open Source BI ten opzichte van MISOS (Microsoft, IBM, SAP, Oracle en SAS)
Mix & match: Open source successen in een closed source omgeving
BI project aanpak: Mike & Agile data warehousing
20.00u-20.40u
Analyse en Corporate Performance Management
Plannen en budgetteren
OpenOffice als BI tool ?
Portals (bv. LifeRay) & Dashboards
20.40u
Samenvatting en Conclusies
Voor wie en wanneer is Open Source een optie ?
Voor niets gaat de zon op: hoe bereken je vooraf de total cost of ownership (TCO) ?
Hoe zit het met support, tailoring en required skills ?
Aan de slag: hoe zit het met open source training en advies in de Benelux ?
21.00u
Einde van dit Seminar
SPREKERS »
Vragen hierover ? Geïnteresseerd maar u kan niet deelnemen ? Stuur ons een email.