Hoe kom je tot een succesvolle (out/in/co/multi)sourcing: wat doe je in-huis en wat doe je extern? Hoe organiseer je je intern voor sourcing ?
15 May 2008 (14-21)
Crowne Plaza Antwerpen
(Antwerp, Belgium)
Prijs:
590 EUR
(excl. 21% BTW)
Gepresenteerd
in het Nederlands
door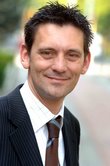 This event is history, please check out the list of upcoming seminars
These related seminars and workshops may also be of interest to you:
Leerobjectieven:
Waarom deze masterclass ?
In een tijdperk van groeiende globalisatie en specialisatie heeft sourcing een belangrijke plaats in onze economie ingenomen, en dit aandeel blijft maar toenemen. Toch hangt er rond sourcing nog vaak een zweem van mysterie en blijkt outsourcing een oefening die moeilijk verloopt.
Deze sourcing masterclass schetst een kristalhelder en compleet beeld van het sourcing landschap, waarbij de nodige aandacht gaat naar opkomende en toekomstige trends. Na deze masterclass hebben de deelnemers een duidelijk beeld van sourcing in al zijn aspecten, en is men in staat om de juiste keuzes te maken wanneer men in contact komt met sourcingvraagstukken.
Welke vragen worden beantwoord tijdens deze masterclass ?
Deze masterclass biedt een grondig overzicht van sourcing in al zijn aspecten en beantwoordt deze en andere vragen:
Wat is sourcing ?
Waarom kiezen voor outsourcing ?
Wat kan je sourcen en hoe kom je tot een goed gefundeerde beslissing ?
Wat zijn de belangrijkste succesfactoren en valkuilen ?
Wanneer kiezen voor insourcing ?
Wat zijn de meest recente trends in sourcing land ?
Hoe verloopt de governance ?
Hoe organiseer je je intern voor sourcing ?
Voor wie is deze masterclass bestemd ?
Deze masterclass behandelt (out)sourcing in een zeer ruime zin, maar zal door de praktische en pragmatische aanpak van de spreker zeer inspirerend zijn voor:
Business managers;
IT managers;
Development managers;
Project managers;
Consultants;
Iedereen die te maken krijgt met sourcing en hier meer inzicht in wil verwerven.
Bekijk nu het volledige programma ...
En bekijk wie deze opleiding presenteert ...
Vragen hierover ? Geïnteresseerd maar u kan niet deelnemen ? Stuur ons een email.