Haal meer uit uw Database !
Prijs: 1150 EUR (excl. 21% BTW)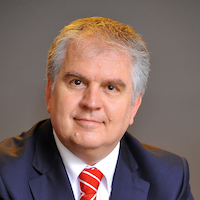 This event is history, please check out the List of Upcoming Seminars
Leerobjectieven:
Over deze workshop
Deze tweedaagse workshop is gericht op fysiek databaseontwerp voor relationele databases, zoals Oracle, DB2, Sybase, MS SQL Server en Informix.
De primaire doelstelling van fysiek databaseontwerp is het converteren van een logisch database model op een effectieve en efficiënte manier. Het is niet realistisch om te verwachten dat een logisch model één-op-één geconverteerd kan worden naar een fysiek model. Maar het is wel het doel; het is een startpunt dat continu de fysieke ontwerpers voorgehouden moet worden. Dit is het thema van deze twee dagen.
Diverse technieken om performance te verbeteren, uiteenlopend van toevoegen van vrije ruimte tot aan migreren naar een gedistribueerde database, worden behandeld. Voor elke techniek wordt de invloed bestudeerd op opslagruimte, performance, integriteit, concurrency en netwerkverkeer.
Fysiek databaseontwerp begint met een studie naar de karakteristieken en het gebruik van gegevens. Hoeveel gegevens worden opgeslagen, hoe worden gegevens door de applicaties benaderd en hoe vaak? Al dit soort vragen vereisen een antwoord voordat we met fysiek databaseontwerp kunnen starten. Deze studie wordt wel eens implementatie-analyse genoemd.
Waarom deze workshop ?
Het doel van deze workshop is het geven van richtlijnen voor en inzicht in de brede verzameling technieken die er bestaan om de effectiviteit en efficiëntie van een operationele database te verbeteren.
Voor wie is deze workshop bestemd ?
Deze workshop is van belang voor diegenen die relationele databases ontwerpen en bouwen en daarvoor gedegen kennis nodig hebben zoals:
databaseontwerpers en systeemontwerpers
databasebeheerders en programmeurs
informatieanalisten en systeemanalisten
Deze tweedaagse workshop is gericht op personen werkend met middelgrote tot grote computersystemen. Een minimale kennis van relationele databasetechnologie is aanbevolen.
Bekijk nu het volledige programma ...
En bekijk wie deze opleiding presenteert ...
Vragen hierover ? Geïnteresseerd maar u kan niet deelnemen ? Stuur ons een email.