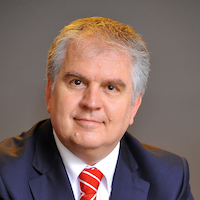 Fysiek Databaseontwerp
---
Haal meer uit uw Database !
2-3 June 2004 (9-17)
Location:
Holiday Inn Gent
(Gent)
Gepresenteerd
in het Nederlands
door
Prijs:
1150 EUR
(excl. 21% BTW)
AGENDA »
SPREKERS » This event is history, please check out the List of Upcoming Seminars, or send us an email
Check out our related open workshops:
Check out our related in-house workshops:
Volledig Programma:
Elke dag begint om 9.00u met ontvangst van de deelnemers met koffie/thee vanaf 8.30u, en eindigt om 17.00u.
Gespreid over 2 dagen krijgt u:
1. Inleiding tot databaseontwerp
De fasen van databaseontwerp
Doelstellingen van databaseontwerp
2. Kort overzicht van relationele databaseconcepten
Tabellen, kolommen en domeinen (alias datatypes)
Primaire-, alternatieve- en refererende-sleutels
Triggers en stored procedures
Indexen
Tablespaces en parameters
3. Implementatie-analyse
DefiniŽren van volumes
Karakteristieken van gegevens: filter factor, groeisnelheid
Toegangsanalyse
DefiniŽren van doelstellingen
4. Invloed van applicatieontwerp op de performance van databases
Herformuleren van SQL-instructies
Verbeteren van de wijze van locken
Optimistisch locken
5. Fysieke databaseontwerp aspecten
Transformeren van een logisch databasemodel naar een fysiek model
Bepalen van het correcte datatype
Richtlijnen voor het specificeren van indexen
Denormalisatie
De invloed van samengestelde sleutels
Introduceren van kunstmatige sleutels (surrogaten) - uniek binnen de database
Toevoegen van afgeleide gegevens
Repeating groups
Clusteren van tabellen
Het bijwerken van statistische gegevens
Vertraagd controleren van integriteitregels
Implementeren van historische gegevens
Het belang van de buffer
Tips voor o.a. DB2, Oracle, Informix en Sybase
Databaseontwerp in een gedistribueerde databaseomgeving: replicatie, fragmentatie en snapshots
Client/server overwegingen: triggers en stored procedures
6. Fysiek databaseontwerp voor parallelle relationele databases
Ondersteunen van verschillende hardware architecturen: SMP en MPP
Verschillende technieken om queries te parallelliseren: interquery versus intraquery, interoperation versus intraoperation
Partitioneren van tabellen om queries te versnellen
Selecteren van criteria waarop tabellen worden gepartitioneerd
7. Samenvatting
SPREKERS »
Vragen hierover ? Geïnteresseerd maar u kan niet deelnemen ? Stuur ons een email.