Haal meer uit uw Oracle, SQL Server, DB2, ... database ! (vijftiende sessie)
Prijs: 1250 EUR (excl. 21% BTW)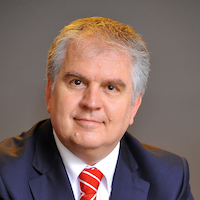 This event is history, please check out the List of Upcoming Seminars
These related seminars and workshops may also be of interest to you:
Volledig Programma:
Elke dag begint om 9.00u met ontvangst van de deelnemers met koffie/thee vanaf 8.30u, en eindigt om 17.00u.
Gespreid over 2 dagen krijgt u:
1. Inleiding tot databaseontwerp
De fasen van databaseontwerp
Doelstellingen van databaseontwerp
2. Kort overzicht van relationele databaseconcepten
Tabellen, kolommen en domeinen (alias datatypes)
Primaire-, alternatieve- en refererende-sleutels
Indexen
Triggers en stored procedures
Tablespaces, extensies en bijhorende parameters
3. Implementatie-analyse
Definiëren van volumes
Karakteristieken van gegevens: filter factor, groeisnelheid
Toegangsanalyse
Definiëren van doelstellingen: performantie en beschikbaarheid
4. Fase 1 - Initieel fysiek databaseontwerp
Transformeren van een logisch databasemodel naar een initieel fysiek databaseontwerp
Kiezen van datatypes en werken met variabele lengte velden
Multi-threaded of multi-kernel?
Definiëren van indexen op primaire- en refererende-sleutels
5. Fase 2 - Invloed van applicatieontwerp op de performance van databases
Hoe werkt een optimizer?
Verschillende vormen van optimizers
Herformuleren van SQL-instructies
Het bijwerken van statistische gegevens
Verbeteren van de wijze van locken: van pessimistisch naar optimistisch locken
Verplaatsen van applicatielogica naar de database server
6. Fase 3 - Interne verbeteringen
Welke kolommen dienen ge´ndexeerd te worden?
Het verschil tussen een b-tree en een bitmap index
Het belang van de interne buffer
Het effect van het reorganiseren van tabellen en de invloed van lege ruimte
De parameters van tablespaces
Partitioneren of decomponeren van tabellen?
Tips voor o.a. DB2, Oracle, Informix, Microsoft SQL Server en Sybase
7. Fase 4 - Veranderen van de tabelstructuur
Denormalisatie van tabellen
Introduceren van kunstmatige sleutels (surrogaatsleutels)
Toevoegen van afgeleide gegevens
Repeating groups
Vertraagd controleren van integriteitsregels
Mini-dimensionale tabellen
8. Fase 5 - Wijzigen van de architectuur
Het gebruik van RAID-en SAN-technologie
Het nut van gedistribueerde databasetechnologie
Gebruik van parallelle machines met parallelle databaseservers
Toegevoegde waarde van een in-memory databaseserver
Het inzetten van gespecialiseerde databaseservers, zoals XML-, OLAP of OO-databaseservers
9. Samenvatting
En bekijk wie deze opleiding presenteert ...
Vragen hierover ? Geïnteresseerd maar u kan niet deelnemen ? Stuur ons een email.