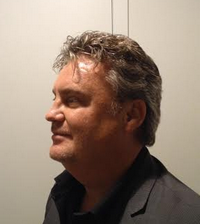 Pragmatisch Modelleren met ArchiMate 3
---
Zeer praktische workshop over de kracht en de mogelijkheden van ArchiMate, boordevol voorbeelden en tips. We modelleren elke laag en verbinden deze met BPMN, Agile user stories en UML
2 May 2019 (14-21u)
Locatie:
Parker Hotel
(Diegem)
Gepresenteerd
in het Nederlands
door
Christian Gijsels
Prijs:
720 EUR
(excl. 21% BTW)
Registreer NU »
AGENDA »
SPREKERS » This event is history, please check out the NEXT SESSION
Check out our related open workshops:
Check out our related in-house workshops:
Leerobjectieven:
Wat leert u tijdens deze workshop ?
In deze informatieve, interactieve en inspirerende ArchiMate workshop leert u:
De ArchiMate taal en richtlijnen vereenvoudigen het invoeren van een volledig geïntegreerde enterprise architectuur aanpak binnen uw organisatie
Concepten van ArchiMate 3.x
Verschil tussen ArchiMate 2.x en 3.x
De Core ArchiMate 3.x set
De viewpoints van ArchiMate 3.x
TOGAF en de vertaling naar ArchiMate 3.x
Hoe de lagen van ArchiMate 3.x te gebruiken
Hoe de elementen van ArchiMate 3.x te gebruiken
Hoe de verbindingen van ArchiMate 3.x te gebruiken
Wat wel te modelleren in ArchiMate 3.x en wat niet
Praktijk voorbeelden en zelf een case te modelleren
Wie mag deze ArchiMate® workshop niet missen ?
Deze workshop is bedoeld voor iedereen die wil weten wat ArchiMate is en het praktisch wil gebruiken, i.h.b. degenen die betrokken zijn bij het opstarten van een project en het definiëren van enterprise architectuur.
We denken hierbij vooral aan deze job profielen:
Management / CDO
Enterprise Architecten
IT Architecten
Solution Architecten
Business Architecten
Process / Business Analysten
Program Managers
Project Managers
Change Managers
Voorkennis is niet noodzakelijk.
ArchiMate en TOGAF zijn gedeponeerde handelsmerken van The Open Group.
AGENDA »
SPREKERS »
REGISTER »
Vragen hierover ? Geïnteresseerd maar u kan niet deelnemen ? Stuur ons een email.