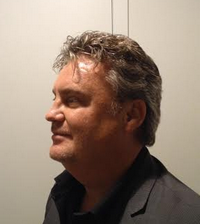 Pragmatisch Modelleren met ArchiMate 3.1
---
Zeer praktische workshop over de kracht en de mogelijkheden van ArchiMate, boordevol voorbeelden en tips. We modelleren elke laag en verbinden deze met BPMN, Agile user stories en UML
18 June 2020 (13-19u CEST)
Locatie:
Live Online Event
(@YOUR DIGITAL WORKPLACE)
Gepresenteerd
in het Nederlands
door
Christian Gijsels
Prijs:
640 EUR
(excl. 21% BTW)
Registreer NU » This event is history, please check out the List of Upcoming Seminars, or send us an email
Check out these related open workshops:
Check out our related in-house workshops:
Leerdoelen
Wat leert u tijdens deze workshop ?
In deze informatieve, interactieve en inspirerende ArchiMate workshop leert u:
De ArchiMate taal en richtlijnen vereenvoudigen het invoeren van een volledig geïntegreerde enterprise architectuur aanpak binnen uw organisatie
Concepten van ArchiMate 3.x
Verschil tussen ArchiMate 2.x en 3.x
De Core ArchiMate 3.x set
De viewpoints van ArchiMate 3.x
TOGAF en de vertaling naar ArchiMate 3.x
Hoe de lagen van ArchiMate 3.x te gebruiken
Hoe de elementen van ArchiMate 3.x te gebruiken
Hoe de verbindingen van ArchiMate 3.x te gebruiken
Wat wel te modelleren in ArchiMate 3.x en wat niet
Praktijk voorbeelden en zelf een case te modelleren
Wie mag deze ArchiMate® workshop niet missen ?
Deze workshop is bedoeld voor iedereen die wil weten wat ArchiMate is en het praktisch wil gebruiken, i.h.b. degenen die betrokken zijn bij het opstarten van een project en het definiëren van enterprise architectuur.
We denken hierbij vooral aan deze job profielen:
Management / CDO
Enterprise Architecten
IT Architecten
Solution Architecten
Business Architecten
Process / Business Analysten
Program Managers
Project Managers
Change Managers
Voorkennis is niet noodzakelijk.
ArchiMate en TOGAF zijn gedeponeerde handelsmerken van The Open Group.
Volledig Programma
12.45u-13.00u
Online Verwelkoming van de Deelnemers in Zoom's Lobby / Waiting Room
13.00u
ArchiMate Introductie
TOGAF en het ArchiMate Core Framework
Het ArchiMate Core Framework
Het ArchiMate Full Framework
De ArchiMate kleuren
De ArchiMate Core Framework lagen en symbolen, met oefeningen
Theorie over de Business / Applicatie en Data / Technologische laag en symbolen
Praktische oefeningen hoe een Enterprise Strategie uit te tekenen
Theorie over de Motivatie / Strategie laag en symbolen
Praktische oefeningen hoe een Digitale Strategie uit te tekenen, inclusief Capabilities & Resources
De ArchiMate Full Framework lagen en syntax / oefeningen
Theorie over de Implementatie / Migratie laag en symbolen
Praktische oefeningen hoe een Implementatie Strategie uit te tekenen, alsook hoe van een AS-IS naar een TO-BE Enterprise Architectuur te gaan
Praktische oefeningen hoe een Migratie Strategie uit te tekenen, inclusief Programma & Projecten
End-to-end Modelleren van een Case
Theorie en praktijk-oefeningen om een eigen case uit te modelleren van Strategie via Capabilities en Resources naar een Enterprise Architectuur en migratie.
18.50u
Laatste vragen en antwoorden + Napraten
19.00u
Einde van deze workshop
ArchiMate and TOGAF are registered trademarks of The Open Group.
Sprekers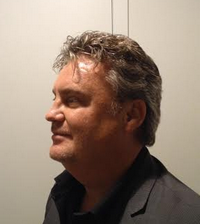 Christian Gijsels is zelfstandig consultant bij GIJSELSDOTCOM NV, gespecialiseerd in modelleertalen en -tools voor architectuur (ArchiMate), business analyse (BPMN voor processen, CMMN voor cases, en DMN voor beslissingen en decision rules) en functionele analyse (UML).
Voorheen was hij Director bij KPMG Technology Advisory België en verantwoordelijk voor de Belgium Enterprise Architecture Practice.
Daarvoor was Christian lange tijd werkzaam binnen de Cronos Holding, waar hij mede-oprichter/verantwoordelijk was voor de consulting groep The Business Analysts, een groep van een 55-tal business analysten, functioneel analysten en project managers.
Christian Gijsels is lid van BPM Institute en is in actief contact met Bruce Silver, de grondlegger van BPMN.
Christian behaalde zijn Master in Computer Technology aan het LUC, en is tevens Certified Advanced Consulting Skills (KPMG Verona), Certified PDN (Consulting Problem Solving), Certified Teacher bij IBM Belgium, en Internal Auditor Quality System ISO 9001:2000 (SGS Belgium), Certified Scrum Master/CSM at Scrum Alliance, Certified BPMN at BPMInstitute.org New York (Bruce Silver), KMO Challenge, at Vlerick Leuven Gent - Management School, en is ook Certified in ArchiMate, Scrum PO en Six Sigma.
U kan Christian natuurlijk ook vinden op LinkedIn en op Twitter.
Questions about this ? Interested but you can't attend ? Send us an email !