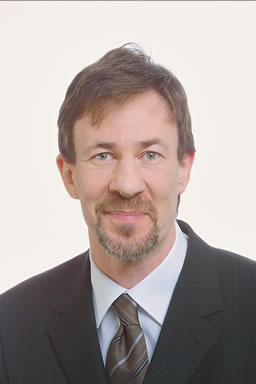 Beter Project Management dankzij PRINCE2 ?
---
Een overzicht en evaluatie van PRINCE2, en hoe dit leidt tot beter projectmanagement
12 May 2011 (14-21)
Locatie:
Golden Tulip Brussels Airport
(Diegem)
Gepresenteerd
in het Nederlands
door
Prijs:
640 EUR
(excl. 21% BTW) This event is history, please check out the List of Upcoming Seminars, or send us an email
Check out these related open workshops:
Check out our related in-house workshops:
Leerdoelen
Het is een bekend gegeven dat heel wat IT projecten - sommige kwatongen beweren zelfs: de meeste IT projecten - geheel of gedeeltelijk falen. Aangezien IT de laatste jaren steeds meer onder druk is komen te staan om aantoonbaar waarde te creëren voor bedrijven, is het dan ook logisch dat bedrijven steeds meer aandacht hebben voor manieren om de slaagkansen van IT projecten te verbeteren. PRINCE2 is een methodologie voor project management die hier zeker toe bijdraagt, en die in toenemende mate populair is - niet alleen voor IT projecten, maar voor om het even welk type project.
De voordelen van een standaardaanpak zoals PRINCE2 zijn duidelijk: de uniforme werkmethode en terminologie maakt projectwerking vergelijkbaar, overdraagbaar en gestructureerd. Verder biedt PRINCE2 meerdere voordelen, zoals de standaard go/no go beslissing in elk stadium van een project, de business case als centraal element in een project, en duidelijke afspraken over wie verantwoordelijk is voor wat.
PRINCE2 is uitgegroeid - samen met PMBoK (Project Management Body of Knowledge) van PMI (het Project Management Institute) - tot de leidende methodologie voor project management. Dit seminar legt aan de hand van het PRINCE2 framework uit welke "best practices" kunnen gebruikt worden om (IT) projecten succesvoller te maken. Daarbij wordt ook aandacht besteed aan de bredere context (programma's, portfolio's) waarbinnen een project loopt, en wordt de PRINCE2 methodologie vergeleken met het PMBoK framework en met methodologieën voor software ontwikkeling zoals RUP of DSDM.
Welke vragen worden beantwoord op dit seminar ?
Dit seminar is een overzicht van en inleiding tot (IT) Project Management via de PRINCE2 methode; en het beantwoordt deze en andere vragen:
Wat zijn "best practices" voor (IT) project management?
Wat is PRINCE2 en welke zijn de belangrijkste principes waarop PRINCE2 gebaseerd is?
Wat houdt het toepassen van PRINCE2 juist in?
Welke voordelen biedt het gebruik van PRINCE2? Hoe draagt het gebruik van PRINCE2 bij tot een beter project management en betere resultaten van projecten (on-time, on-budget, on-specification)?
Hoe verhoudt PRINCE2 zich tot de Project Management Body of Knowledge (PMBoK) van PMI?
Kan ik PRINCE2 combineren met specifieke methodologieën voor software-ontwikkeling (zoals RUP, DSDM, MSF, ...)?
Voor wie is dit seminar bestemd ?
(IT) project managers
Project teamleden
IT managers
Business managers die betrokken zijn bij IT projecten
Consultants
Iedereen die te maken krijgt met projectmatig werken in (IT) organisaties en hier meer inzicht wil in verwerven
Volledig Programma
13u30-14u00
Registration and Coffee/Tea
14u00-14u45
Inleiding tot Project Management en PRINCE2
Wat is (goed) project management?
Waarom project management?
Wat is PRINCE2?
Voordelen van het gebruik van PRINCE2
14u45-18u15
Overzicht van PRINCE2 principes, processen en thema's
PRINCE2 Principes
Overzicht van PRINCE2 Processen

Starting up a Project
Initiating a Project
Directing a Project
Controlling a Stage
Managing Product Delivery
Manage A Stage Boundary
Closing a Project

PRINCE2 thema's

Business Case
Organization
Plans
Progress
Risk
Quality
Change
Rond 15u45
onderbreken we deze lange sessie voor Koffie/Thee
19u20-20u30
PRINCE2 FAQ: Een antwoord op vaak gestelde vragen over PRINCE2
Hoe PRINCE2 implementeren? Hoe begin je eraan?
Is PRINCE2 ook bruikbaar voor kleine projecten?
(Hoe) kunnen individuen of organisaties 'PRINCE2 certified' worden?
Waarin verschilt een project van een programma?
Kan PRINCE2 gecombineerd worden met applicatie-ontwikkelingsmethoden (zoals RUP, SCRUM, ...)?
20u30-20u50
PRINCE2 vs. PMBOK: concurrenten of complementair?
PRINCE2 vergeleken met PMBoK van PMI
Sterke en zwakke punten van PRINCE2 en PMBoK
PRINCE2 en PMBoK: concurrenten of partners?
20u50
Conclusies en Wrap-up
21u00
Einde van dit seminar
Sprekers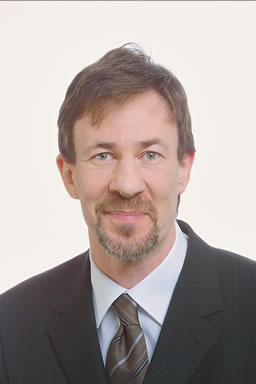 Jan Dooms is een onafhankelijk consultant, trainer/coach en project- en programmamanager. Jan heeft meer dan 20 jaar ervaring in middelgrote en grote (ICT) omgevingen, en dit in diverse technische en management-rollen.
De afgelopen 7 jaar lag zijn focus exclusief op het opleveren van grotere projecten en programma's, het optimaliseren van processen en organisaties voor service-, project- en programma-management, en change management. Jan is gecertificeerd als ITIL service manager en als project- en programmamanager en -trainer. Je kan hem bereiken op jan.dooms@jaimes.be.
Questions about this ? Interested but you can't attend ? Send us an email !